"DUI Deaths Can be Reduced Then Eliminated with 5 Changes in the Law," According to Dennis Fitzpatrick, Supervisor of Alcohol and Drug Counselors in Las Vegas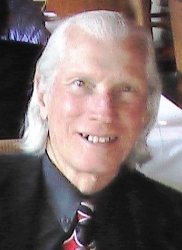 Las Vegas, NV, September 28, 2010 --(
PR.com
)-- He will give a talk on this topic Saturday, October 2, 2-3pm at Terrible's Employment Center, 5775 S Polaris Avenue, Las Vegas at the 2010 Driver Education Workshop.
Fitzpatrick says that "the State and Federal laws are not tough enough on prevention and treatment. Ignition Interlock Devices should be required of all first time DUI offenders like 12 other states. I also think that these devices should be required for life since 86% of offenders relapse and 50% reoffend.
"We should also require that all new cars have alcohol sensors built in. The reason is that 65% of all DUIs are first time offenses. Every driver should have this protection like seat belts and airbags.
"The Rand Corp. Study has shown that treatment is 7 times more effective than punishment. Nevada's 33% rate could be reduced to 5% if the State required 1 year of mandatory Individual Intensive Counseling on the first DUI after an evaluation. Also 100 mandatory AA meetings in 100 consecutive days should be required on first DUI. Many offenders continue to go to AA voluntarily.
"The State needs to initiate a zero tolerance policy on alcohol and drugged driving, prescriptions or not. Many DUI deaths prove that one glass of wine can kill and injure."
For more information contact Dennis Fitzpatrick at
DFdesk@gmail.com
or 702-582-8353.
###
Contact
Fitzpatrick Counseling Services
Dennis Fitzpatrick
702-582-5383

Contact