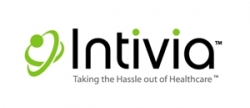 Piscataway, NJ, October 07, 2010 --(
PR.com
)-- Intivia, Inc. (
www.intivia.com
), a leading provider of integrated
Electronic Medical Records and Practice Management Software
announced today they are among the first group of companies to receive ONC-ATCB Complete EHR Ambulatory certification. Intivia InSync® has been tested and certified by Drummond Group, Inc., an Authorized Testing and Certification Body (ATCB) accredited by the U.S. Department of Health and Human Services (HHS) Office of the National Coordinator for Health IT (ONC).
Intivia's integrated EHR and Practice Management technology, called InSync, was tested and certified for compliance with the standards, implementation specifications and meaningful use criteria now finalized, and adopted, by the HHS. The system passed rigorous testing for functionality, interoperability and security criteria using test procedures and tools developed by the National Institute of Standards and Technology (NIST). InSync passed inspection of 100 percent of certification criteria.
Certification is required to qualify eligible providers for funding under the American Recovery and Reinvestment Act of 2009 (ARRA). The certification also provides assurance to prospective buyers regarding InSync's technological capability, functionality and security to help them meet meaningful use criteria, and provides a platform to improve healthcare quality, safety and efficiency.
"We are very excited to be one of the first companies to receive the ONC-ATCB Certification. It is a major milestone for our company," says Ashish Vachhani, CEO of Intivia, Inc. "This certification demonstrates our long-standing commitment to developing robust, cutting edge products and services for the providers in the healthcare community."
Intivia is poised to help existing and prospective clients effectively transition to a streamlined, paperless environment and demonstrate meaningful use with certified EHR technology.
"Drummond Group has over ten years of software testing experience in several industries and we are pleased to bring that experience to the HIT marketplace. It is a privilege to carry out testing and certification in Electronic Health Records for HHS," says Rik Drummond, CEO of Drummond Group Inc.
About Intivia
Intivia is the leading provider of integrated EMR and Practice Management system, Medical Transcription Service and Revenue Cycle Management Service to hundreds of healthcare facilities throughout the United States. The company has leveraged advanced technology and proven business processes to provide services and solutions that translate into better efficiency for healthcare organizations. Currently, the company supports hundreds of leading hospitals, medical clinics and physician practices, including some of the most prestigious medical centers in the nation.
To learn more about Intivia, please visit www.intivia.com or call (877) 246-8484.
Disclaimer: This EHR Module is 2011/2012 compliant and has been certified by an ONC-ATCB in accordance with the applicable certification criteria adopted by the Secretary of Health and Human Services. This certification does not represent an endorsement by the U.S. Department of Health and Human Services or guarantee the receipt of incentive payments.
###