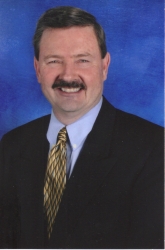 Charlotte, NC, November 10, 2010 --(
PR.com
)-- Praygrounds and Scott Saunders, Chief Encouragement Officer of Praygrounds announced today the availability of a new product designed to commemorate the inter-generational passing of patriotic, faith and family values; the Legacy Baton Gift Set.
Borrowing from the concept of a relay race, the gift set consists of a real relay race baton, optionally engraved with the giver's choice of an inspiring quote, and an acrylic base and picture frame display. The picture typically is a photograph of the giver and the receiver. The giver also has the option of writing a timeless, personal inspirational letter and inserting it inside the baton.
As Americans, parents, and/or people of faith, many of us have failed to pass on to our children key core values that perhaps our parents and grandparents passed down to us. Values and beliefs that have over time, whether just one or two generations ago or perhaps over hundreds or even thousands of years, have proven themselves to be instrumental in helping people maintain healthy family and community relationships, as well as providing encouragement to people when they are facing difficult times. "Encouragement is so powerful," Saunders comments, "Especially when it comes from a parent or someone else that loves and wants only the best for a child or other individual. Giving a gift like this, especially in conjunction with a special dinner or other event, commemorates not only the importance of values, but also the responsibility of the receiver to run their leg of the race well so that at the appropriate time, they too can pass on the same values to their children."
According to author Dr. Jeff Myers in his book, Handoff, even in an Olympic relay race, should one runner drop the baton in the exchange zone, the next runner can still pick up the baton and run their leg of the race. Only if the runners are outside of the exchange zone would they be disqualified. Myers says the baton is not being passed in business, government, the church and in families.
Fortunately, Saunders says that as long as both a parent and a child are alive, they are still in the "exchange zone." It does not matter if as a parent we have made mistakes. In fact, sometimes those mistakes are as important of a lesson to avoid as successes are a lesson to replicate when encouraging the next generation. When a child is by themselves, especially when things are not going well, seeing the picture of their parent or mentor, and then reaching for the baton and rereading the note of encouragement inside may be just the reminder and inspiration a child or young adult needs to keep going.
###