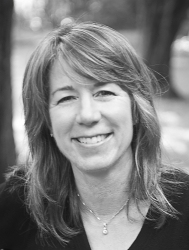 Southbury, CT, November 10, 2010 --(
PR.com
)-- This award signifies Ms. Bak's outstanding performance for the third quarter of 2010 as Partner, with her region covering Naugatuck Valley and Northwest, CT for PEAK Sales Performance LLC, in Southbury, CT, an authorized licensee of Sandler TrainingSM. She joined the company in 2007. Sandler Training/PEAK Sales Performance is owned by Ed Schultek, who founded the firm in 2004 after leaving PepsiCo International as Senior Vice President of Sales.
Previous to joining Sandler Training's Southbury, CT office in 2007, Ms. Bak held various progressive management positions at United Technologies Corporation, and later transitioned to a management position within Computer Sciences Corporation ("CSC").
Sandler Training is an international franchise and world leader in innovative sales and sales management training. For more than 40 years, Sandler has taught it distinctive, non-traditional selling system and highly effective sales training methodology. Entrepreneur Magazine ranked Sandler as the No. 1 training company nine times since 1994 - the most recent being for 2010. Sandler has a network of over 220 training centers in North America, South America, Europe, Asia and Australia and provides worldwide training in 12 languages.
The Southbury Sandler Training office is located at 574 Heritage Road, Suite 200, Southbury, CT and can be reached at 203-264-1197 or by logging onto www.PeakSalesPerform.Sandler.com.
###