ITSRx Named Regional Distributor for SourceCF eFlow® SCF Electronic Nebulizer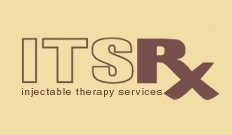 Glendale, CA, January 23, 2007 --(
PR.com
)-- ITSRx Pharmacy, Inc., a leading national provider of specialty pharmaceuticals and affiliated services, announces that it has been selected by SourceCF Inhalations Systems, LLC, Inc. to be a regional provider of the Pari eFlow® SCF Electronic Nebulizer. ITSRx, under this arrangement, will serve Medi-Cal beneficiaries.
"We are pleased, as through our relationship with ITSRx, we can now serve the 1,000 plus cystic fibrosis patients covered by Medi-Cal," said Michael Walters, President and CEO of SourceCF, "and provide physicians access to a treatment platform that addresses a key issue limiting patient compliance with nebulized therapies – treatment time."
"We warmly welcome our new relationship with SourceCF for distribution of the eFlow® SCF. This reinforces ITSRx's credentials as a leading provider of specialty pharmacy products and services," said Ryan Goldstein, Trade Relations Director for ITSRx. "ITSRx's experience in specialty pharmacy makes us the perfect choice for drugs & medical equipment which require efficient and cost-effective distribution or dispensing, special handling, 'high touch' patient contact and support, complex reimbursement assistance, and additional physician office services."
The eFlow® SCF is a highly efficient electronic nebulizer that delivers aerosol treatments extremely fast due to its high output rate. The underlying technology platform combines two key nebulization principles - a high percentage of the delivered dose within the respirable range and a high flow rate - to achieve this important goal. Silent, small and lightweight, the eFlow SCF uses this "next generation technology" to address today's treatment dilemma.
Cleared for use by the Food and Drug Administration under 510k, the eFlow is indicated for adults and children for whom physicians wish to prescribe medications for nebulization.
ITSRx will distribute eFlow® SCF to patients throughout California, who are insured through Medi-Cal and California Children's Services beginning this month, and will provide training, support, and therapy education to its patients and caregivers.
Disclaimer regarding intended Use
The eFlow® is a handheld nebulizer that will be used with patients for whom doctors have prescribed medication for nebulization. The eFlow® is intended for adult and pediatric patients. The eFlow® SCF device has not undergone human clinical studies with any medication to establish the safety or efficacy of that drug/device combination. The FDA has not approved any combination of a medication with the eFlow® SCF device as a drug/device combination
About ITSRx
Injectable Therapy Services Pharmacy (ITSRx Pharmacy) specializes in providing quality injectable and infusible medications to those suffering from chronic illnesses such as Hepatitis B & C, Multiple Sclerosis, Rheumatoid & Psoriatic Arthritis, Psoriasis, Growth Hormone disorders, Cancer, Hemophilia, Cystic Fibrosis, and other debilitating diseases. ITSRx's commitment to helping such patients manage their complex, high-cost healthcare needs is unmatched in the pharmaceutical community.
###
Contact
Injectable Therapy Services Pharmacy
Ryan Goldstein
800-404-1963
www.itsrx.com
Ryan Goldstein serves as Director of Trade Relations for ITSRx

Contact