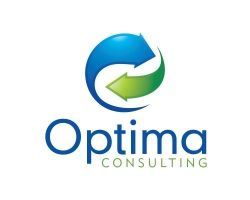 Phoenix, AZ, November 13, 2010 --(
PR.com
)-- Optima Consulting today announced that it has strengthened its partnership with Open Text, by joining its SAP Competency Partner Program.
This expanded partnership with Open Text is an integral component of Optima's commitment to enhancing and expanding the reach and capabilities of its SAP focused services. Under this partnership, Optima Consulting will be collaborating with Open Text more closely to provide strategy consulting, implementation services and best practices pertaining to Enterprise Content Management (ECM) and Business Process Optimization, leveraging SAP software solutions from Open Text, to its joint clients.
"We are extremely excited about expanding and enhancing our partnership with Open Text," said Shaney Salomon, CEO and Founding Partner of Optima. "The challenge facing most corporations today is the ability to find, organize, store, and manage growing amounts of data and documents both inside and outside SAP. Companies are seeking solutions which take a holistic approach to ECM, while aligning with their corporate strategy for SAP. Our partnership with Open Text will further enable us to provide the strategy and solutions that organizations are seeking for efficiency, optimization and ECM to complement their SAP strategies."
"Optima was selected by our leadership as one of an elite few SAP Competency Partners for Open Text. This level of partnership signifies our confidence in Optima's ability to strategically take control of data streams against work process, factoring in ECM to implement a full lifecycle that delivers business efficiency, risk management, and process optimization for our joint clients," said Daniel Kehoe, Vice President, North American Channels at Open Text.
About Optima Consulting
Optima Consulting is a global strategy and services consulting firm focused on providing its clients with leading-edge SAP solutions across multiple industries. Optima is a partner of SAP and a Premier Partner of Open Text with the expanded distinction of SAP Competency Partner inclusion. With unparalleled expertise and experience in strategy, design, implementation, and management of SAP Solutions by Open Text including Data and Document Archiving, Document Access, SAP Extended ECM for SAP, and SAP Invoice Management Optima consultants and founders are uniquely suited to ensure its clients rapidly recognize their expected ROI and drive immediate value across the organization while leveraging their investment in SAP. For more information, visit
www.optimaexp.com
.
About Open Text
Open Text, a global ECM leader, helps organizations manage and gain the true value of their business content. Open Text brings two decades of expertise supporting 100 million users in 114 countries. Working with our customers and partners, we bring together leading Content Experts™ to help organizations capture and preserve corporate memory, increase brand equity, automate processes, mitigate risk, manage compliance and improve competitiveness. For more information, visit www.opentext.com.
###