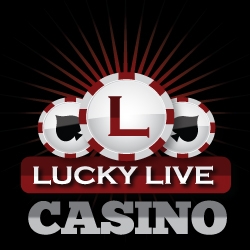 London, United Kingdom, November 24, 2010 --(
PR.com
)-- Lucky Live Casino was one of the first of the new wave of "live dealer" casino's. While the site has always had a certain appeal to it, it is about to experience a complete face-lift to create a more enjoyable and interactive experience for its players.
Lucky Live Casino
has always been an innovator in this industry. When the site first hit the Internet, its design was considered state of the art. With that success, of course, came duplication. Every new site seemed to want to copy this model and other than changing the name on the marquee, they had the same look as Lucky Live.
Not being a site to stand still and allow the competition to play catch up, Lucky Live has decided to once again separate itself from the rest of the online casinos and undergo a complete makeover. The new design is expected to create a more pleasant experience for the player and at the same time create more realistic casino action for them when they enter the site.
Lucky Live Casino continues to be an innovator in online gaming. Its commitment to excellence continues to show as it strives to create the best online gaming experience for all players, regardless of their level of play. The new design has truly laid down the gauntlet for its competition as it has once again raised the level of play in online gaming.
About Lucky Live Casino: Lucky Live Casino was one of the first "live dealer" online live casinos on the Internet. They have set the standard as far as live gaming is considered and continue to be one of the most popular online casinos available. In addition to a large selection of live dealer games, the casino also features hundreds of RNG games for its player's enjoyment. With both real money and practice accounts available, new players are able to practice and enjoy the games before actually risking their own money.
###