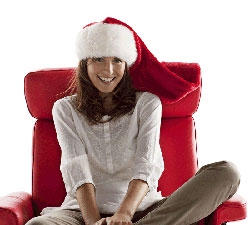 Moline, IL, November 28, 2010 --(
PR.com
)-- LifeStyles Furniture in Moline, IL is working in cooperation with the Humility of Mary Homeless Shelter of the Quad Cities this holiday season to raise donations for food, hygiene products, clothing and beds for the shelter. Donate $50 to the homeless shelter through LifeStyles Furniture this holiday season and receive $200 off your Stressless® recliner purchase from November 26th, 2010 through January 17th, 2011. LifeStyles Furniture is proud to partner with their charity this year in helping to raise money to support homeless individuals and families this winter.
The Humility of Mary Homeless Shelter is a non-profit organization that provides emergency shelter as well as transitional and permanent supportive housing programs. The shelter offers opportunities for men, women and children experiencing homelessness in an environment that will promote emotional, mental and physical well being and stability. The shelter is sponsored by the Congregation of the Humility of Mary. More information can be found at their website Chmiowa.org.
The Congregation of the Humility of Mary was established in the United States in 1864. Refusing to ring the church bells in Napoleonic France whenever Napoleon II achieved a victory, authorities notified the priest Father John Joseph Begel to comply or teaching credentials would be revoked in the small community. Having to make a choice to stay and obey or leave France they chose religious freedom and made their way to America. The group was made up by their founder Fr. Begel, eleven sisters and four orphans who decided to leave that small French farming community and sought to respond to "the greatest needs" in America by helping to build communities, schools and hospitals to serve the young westward expanding country. That same ministry continues today through social action, healthcare and educational programs designed to assist those who have need.
About LifeStyles Furniture
LifeStyles Furniture is a Moline, IL based contemporary home furnishings store that serves the greater Quad Cities area. They offer a wide assortment of furniture from modern living room furnishings to contemporary dining and bedroom sets. Also available are a wide assortment of sculptures, paintings and metal artwork to enhance any home decor.
Visit LifeStyles Furniture to make your tax deductable $50 donation and receive $200 off your new Stressless® recliner purchase or make your donation and Stressless® purchase online at LifeStylesFurniture.com through January 17th, 2011 to receive your discount. Make "everyone" more comfortable this holiday season.
###