Women's Empowerment Expert to Keynote at Two December Events
Inspiring women locally and globally to realize their dreams and ask for what they want.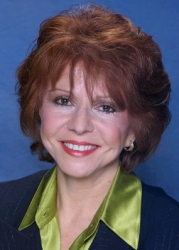 Verona, NJ, December 01, 2010 --(
PR.com
)-- In December 2010, Marlene J. Waldock, founder of Because We Are Women – Celebrating Possibilities, will inspire women and business owners at two upcoming events. As the keynote speaker for a Global Women's Initiative for one of New Jersey's leading corporations, she will address the topic of asking for what you want through Courage, Conviction, Candor and Communication. She will also inspire the members of the Association of Interior Design Professionals during their holiday party.
Waldock, a former TV host on News 12 New Jersey, also provides business communication skills training through 1st Impression Communications. She founded BWAW in 2004 to help women get back to "Who" they truly are and realize their dreams and goals, and currently facilitates public monthly Inspiration Breakfasts.
The corporate Global Women's Initiative provides internal training, mentoring and networking to assist their corporate women in achieving higher levels of success while increasing their contribution to the company. The December program will be available to women around the world in real-time and as an archived event.
During the AIDP event, she will empower and enlighten the most seasoned professional and inspire all regardless of where they are in life's journey. Guests will determine who they are, what they aspire to be and how to get there! Do you need to re-focus your design discipline? Do you know how to introduce yourselves as an Interior Designer - How can you make that important minute of marketing count?
www.becausewearewomen.comBecause We Are Women is located in Verona, NJ. Ms. Waldock is currently working on Women's TV Talk Show to empower and inspire women through stories from "Extraordinary Ordinary" women, relating their life's journey. She is available for keynote speeches and workshops, and can be at 973-498-0046.
###
Contact
First Impression Communications
Marlene Waldock
973-498-0046
http://www.becausewearewomen.com
973-818-6171

Contact
Multimedia
The attached workbook helps you focus on who you are and what you want for you. You will live in abundance, adapt and adjust, find the angels in your midst, and realize that that your desire.