According to Alexa, Site Traffic for Jesse Willms' Blog Soaring
Jesse Willms discusses how ecstatic he is about his site ranking on the internet. According to Alexa, Jesse Willms' blog is sitting at 15 773 in Canada.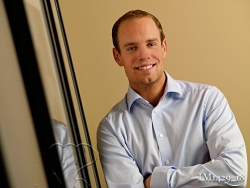 Edmonton, Canada, December 02, 2010 --(
PR.com
)-- Internet Entrepreneur and noted
philanthropist, Jesse Willms
, has seen traffic to his current blog surge, according to the most recent Alexa rankings.
"I am thrilled that so many people are coming to my blog and reading my business advice and about the charities I support," Willms said. "I work hard to make sure my blog provides people with relevant and interesting information."
Willms is very well known in the Canadian business community. He started his first company in his basement when he was 16 years old. Within six years, he had grown it into a multimillion-dollar operation. Then, last summer, he was inspired by the words of Warren Buffett and Bill Gates to start giving back to the community. Since then, he has donated several hundred thousand dollars and many hours of his time to support global and local charitable institutions.
Alexa is the most respected independent site ranking service on the Internet. It monitors the traffic of nearly every website in existence and provides unbiased traffic data on how sites are performing in the online world.
According to Alexa, the number of Internet users who have visited
www.jessewillms.com
has risen 540 percent in the last three months. During the same time period, the number of page views for the site has risen 480 percent. The amount of time the average user spends reading the blog has also gone up by 38 percent.
"This data is extremely important to me,"
Jesse Willms
said. "One of the main reasons I created this blog was to build awareness for the many charitable institutions I support. I do so to encourage other people to follow my lead and do what they can to help charities that really make a difference in the fight against poverty."
The site is currently the 15,773th most popular site in all of Canada.
"These numbers are very gratifying," Willms said. "When I first launched this blog, I had no idea if anyone would read it. I'd never written anything for the public before and didn't know if people would be interested in what I had to say. It's all very flattering."
Willms said that in addition to helping people learn about new charities, he hopes that his site has helped aspiring entrepreneurs learn how to succeed in business.
"I want to teach people how to run their businesses ethically and honestly while still making a decent profit," Willms said.
###
Contact
Jesse Willms
Dana Wong
866-521-8877
jessewillms.com/?p=269

Contact