Corporate Traffic Launches Managed-Less-Than-Truckload (M-LTL) Service
Corporate Traffic created new department to direct this service, expecting it to double in 2011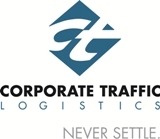 Jacksonville, FL, February 25, 2011 --(
PR.com
)-- Corporate Traffic, a Jacksonville-based third party logistics provider, has launched its Managed-Less-Than-Truckload (M-LTL) service, which reduces costs for clients and increases the efficiency of their supply chains. Corporate Traffic's new M-LTL department will completely manage all aspects of clients' LTL shipments, ranging from rate negations to tracking to invoicing. Corporate Traffic expects this department's staff to double, or triple, in size during 2011.
Corporate Traffic's M-LTL service gives clients direct access to a dedicated logistics professional who synchronizes and streamlines the entire LTL process from planning to final delivery. As the client's LTL advocate, their M-LTL contact evaluates pricing and transit-time comparisons, manages carriers, and monitors shipments to ensure a cost efficient and timely delivery. Furthermore, the M-LTL logistics contact manages any issues that may arise along the supply chain, providing a fresh approach to LTL shipping by offering clients the highest level of personal service.
"Fluctuating costs and capacity issues among LTL and TL companies have complicated shippers' supply chains over the past year, and more expertise is needed to help shippers' determine the most efficient and cost-effective mode of transport," said Chris Cline, president of Corporate Traffic, "We created this service to meet the rising demand for more guidance in regards to LTL and TL shipments. Now our M-LTL clients experience a simplified, seamless process while realizing potential cost savings and increased efficiency."
Without M-LTL service, clients would have to navigate through several websites to find the best LTL rate, the ideal mode of transport and the desired carrier to cover every shipment. Working directly with an M-LTL logistics contact eliminates these time consuming tasks and provides clients with a complimentary freight evaluation of their current program, a service that has already helped clients find savings. In addition, M-LTL clients have direct access to Corporate Traffic's Transportation Management System (TMS) technology, giving them the ability to monitor costs and timeliness at their leisure if they so desire.
About Corporate Traffic
Corporate Traffic Inc., founded in 1992, is an industry-recognized leader in logistics and transportation services, including asset and non-asset logistics solutions, managed less-than-truckload (M-LTL) shipping, ocean services, expedited air freight and intermodal services. At Corporate Traffic, "Never Settle" is more than a motto. It's a quantifiable mentality that all our employees and partners employ to get our clients the results they need, when they need them.
###
Contact
Dalton Agency
Anne Shaw
904.881.6082
www.corporate-traffic.com

Contact