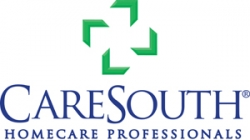 Augusta, GA, April 04, 2011 --(
PR.com
)-- CareSouth Homecare Professionals today announced that it has sold its four California home healthcare agencies to Kindred Healthcare, Inc. The agencies are located in Southern California and the San Jose area. Financial terms of the transaction were not disclosed.
"This is a powerful move that will allow CareSouth to better utilize our resources closer to our core operations," said Rick Griffin, President and Chief Executive Officer of CareSouth. "While we were not seeking a buyer for these operations when Kindred approached us, this transaction made a lot of sense for all, both financially and strategically. We want to focus our attention on our substantial opportunities for growth and on extending our reach in the Southeast, Southwest, Gulf Coast and Mid-Atlantic areas of the United States. Kindred Healthcare is situated within the service areas of these California agencies and operates more than a dozen hospitals, as well as nursing and rehab centers. The Kindred team shares our same values for putting patient care first in all that they do. The sale of our California locations to such a strong leader in healthcare will provide more choices for patients geographically as well as more opportunities for their current employees. This transaction is a great opportunity for Kindred to expand its continuum of care in California, and the significant positive financial return for CareSouth allows us to accelerate our regional expansion strategy. It's a win-win for everyone."
CareSouth continues to expand its business through a strategy of both internal growth and external acquisitions. In 2010, CareSouth extended its reach into Virginia with the purchase of two home healthcare agencies in Charlottesville and Newport News. That same year, the company entered into a joint venture in home health with Houston Medical Center in Warner Robins, Georgia; expanded its Washington division's operations; and entered into a management arrangement with Paramount Health Care in Blountstown, Florida. The company acquired its first Florida home healthcare agency in Panama City and is currently expanding that agency via branch openings. CareSouth has a number of acquisitions planned for 2011 throughout the Southeast, Gulf Coast and Mid-Atlantic areas.
About CareSouth Homecare Professionals
CareSouth Homecare Professionals is the largest privately held home healthcare company in Georgia and is based in Augusta. In addition to Georgia, the company is a leading provider of home health services in Alabama, Florida, North Carolina, Tennessee, Virginia and Texas.
CareSouth Homecare Professionals offers various programs and specialized services including fall prevention, total hip and knee orthopedic rehabilitation, wound care management, pulmonary disease and cardiovascular disease management. CareSouth is accredited by the Accreditation Commission for Health Care, Inc. For more information, visit the website at www.caresouth.com.
###