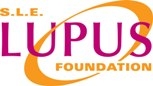 New York, NY, April 16, 2011 --(
PR.com
)-- The S.L.E. Lupus Foundation drew more than 250 guests to its spirited New York Bag Ladies Luncheon and Handbag Auction at the stylish 583 Park Avenue on Manhattan's Upper East Side on Thursday. Many walked away with new designer arm candy while helping to raise over $200,000 for research and support services for lupus, an autoimmune disease that affects more than 1.5 million Americans.
Famed opera soprano and Foundation board member Jessye Norman hosted the festive affair, which honored Dr. Nancy Snyderman, chief medical editor of NBC News, and accessories designer Mary Norton, creator of the "MooRoo" evening bag line and "Frosting by Mary" for the Home Shopping Network.
"Diagnosing lupus is like hunting a panther in the dark," said the statuesque Ms. Norton upon accepting the Foundation's "Woman of Achievement" Award. "Now a wife and mother, Norton recalled years of struggling with such problems as depression, rosacea, and pregnancy loss before finally being diagnosed with lupus.
If you think you might have lupus, "take your pit bull friend—the one with the biggest mouth—to the doctor with you," said Dr. Snyderman upon accepting her award. A powerful advocate for the health of women and girls, she movingly described the first young woman she ever diagnosed with lupus, a "textbook case" out of central casting. "This [cause] means the world to me."
S.L.E. Lupus Foundation Executive Director, Margaret Dowd, also welcomed such guests as Bonnie Englebardt Lautenberg, who will be honored along with her husband, U.S. Senator Frank Lautenberg (N.J.), at the Foundation's November 21, 2011 Gala.
The luncheon's lively "silent" auction found bidders competing for bags donated by luxury brands such as Chanel, Burberry, Valentino, and Prada, as well as bags once owned by such celebrities as Liza Minnelli, Heidi Klum, Gossip Girl's Blake Lively, Beyoncé, Courtney Cox—and New York Mayor Michael R. Bloomberg, who contributed a golf bag.
All proceeds from the winning bids will support the lupus cause.
Founded in New York City in 1970, the S.L.E. Lupus Foundation is the only organization solely dedicated to providing education, social services, and research support for lupus in New York City. An under-publicized yet widespread and potentially life-threatening disease, lupus primarily targets women between the ages of 15 and 44, among whom it is a leading cause of premature heart attack, kidney disease, and stroke.
The luncheon is a lead-up to May's Lupus Awareness Month activities in New York City, during which the Foundation will host several education and awareness events across the five boroughs, including a two-day stop at Grand Central Station.
About the S.L.E. Lupus Foundation
For over 40 years, New York City's S.L.E. Lupus Foundation has stimulated awareness, provided education and support throughout the five boroughs, and funded researchers dedicated to finding new treatments and a cure. In 2000, the Foundation launched the national Lupus Research Institute—the world's leading private supporter of novel research in lupus. While the outlook for people with lupus has improved in the past four decades, the Foundation remains committed to its ultimate goal: life without lupus. Learn more at LupusNY.org and Facebook.com/LupusNY.
About Lupus
Systemic lupus erythematosus (S.L.E. or lupus) is a chronic complex and potentially fatal autoimmune disease that affects more than 1.5 million Americans, mostly young women in their childbearing years. Lupus causes the immune system to become hyperactive, forming antibodies that attack and damage the body's own tissues and vital organs including the heart, brain, kidneys and lungs. Lupus is a leading cause of cardiovascular disease, kidney disease and stroke among young women. As yet, there is no known cause or cure but the progress of recent discoveries is highly promising.
###