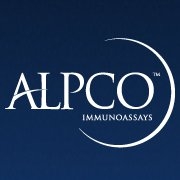 Salem, NH, May 13, 2011 --(
PR.com
)-- It is a long-standing tradition in the scientific research community for researchers to engage in international collaborative studies. By working together, they have access to resources, technologies, and populations that would not be available to them otherwise.
An article published recently in
Diabetes Care
highlights one such an example: Researchers at Loma Linda University in Loma Linda, CA collaborated with a team at
the Karolinska Institute
of Sweden on a cross-sectional analysis exploring the influence of an individual's dietary intake pattern on their metabolic risk profile.
The group examined the connection between diets which either included or excluded meat protein and recognized risk factors of Metabolic Syndrome (including HDL, triglycerides, glucose, blood pressure and waist circumference).
Study findings reported in this month's journal support the authors' conclusion that a vegetarian diet results in a lower Metabolic Syndrome risk profile. The study results were widely reported through popular media channels.
In the spirit of fostering international collaboration, ALPCO Diagnostics is pleased to announce that they have entered into a distribution agreement with Electra-Box Diagnostica AB of Sweden. With offices in Sweden, Finland, Norway and Denmark, Electra-Box Diagnostica is well-positioned to provide exceptional customer service and product support throughout Scandinavia.
ALPCO
(American Laboratory Products Company), a leading developer and distributor of high quality immunoassay kits, has solidified its place in the market as a developer of industry-leading immunoassays in the diabetes and obesity research field. The company's flagship line of beta cell secretion protein assays was enhanced in 2010 by the introduction of rodent specific assays for proinsulin and c-peptide.
By partnering with
Electra-Box Diagnostica
, ALPCO expects to increase brand recognition and market presence, as well as to engage more actively with opinion leaders and researchers throughout Sweden, Finland, Norway, Denmark and the Baltics.
Sean Conley, President of ALPCO Diagnostics offered the following statement regarding the new collaboration: "ALPCO is pleased to have Electra-Box Diagnostica as our new partner in the Nordic/Baltic region. They offer unrivaled commercial coverage of the Scandinavian countries with a rich history and reputation of superior customer support. We believe that their local expertise coupled ALPCO's unique immunoassay product range is a winning combination. This new relationship comes at a great time, as more studies related to diabetes and obesity disorders continue to emanate from leading institutions in the region."
Founded in 1944, Electra-Box Diagnostica AB distributes quality research laboratory products since 1988 throughout Sweden, Finland, Norway, Denmark and the Baltics. Electra-Box Diagnostica AB is the parent company in the Electra-Box group with subsidiaries in Denmark, Finland and Norway. The Electra-Box group of companies sells reagents and instrumentation to laboratories performing clinical diagnostics and medical research. The group has a strong position in the Nordic market and represents leading suppliers within the fields of endocrinology, autoimmunity, transplantation immunology, microbiology and others.
"Diabetes and obesity research is growing in Sweden," says Peter Blom of Electra-Box Diagnostica AB, "That is why I am thrilled to enter into this new partnership. ALPCO provides a vast, high quality product line of immunoassay kits in this discipline, and has a high profile in their American market. This new partnership will not only contribute to the success of both our companies, but also to the future of collaborative research by American and Swedish institutions in the diabetes and obesity field."
###