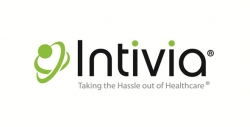 Piscataway, NJ, December 09, 2011 --(
PR.com
)-- Intivia Inc., a leading provider of a fully integrated Electronic Medical Records and Practice Management software called InSync, announced today that it has been awarded a multi-year Ambulatory Electronic Medical Records agreement by Premier Purchasing Partners, L.P., the group purchasing unit of Premier, Inc. As one of the healthcare industry's largest group purchasing organizations, Premier's membership boasts more than 2,500 hospitals and 75,000 healthcare sites. With this new product category in place, members will be able to benefit from special pricing and terms for Intivia's ONC-ATCB certified EMR and Practice Management system as of April 1, 2011.
"We are extremely pleased to offer InSync, our Electronic Medical Records system to Premier's large membership of physicians, associations, and clinics," says Jim Decker, Vice President, Sales & Marketing of Intivia, Inc. "With exposure to Premier's members, we anticipate a significant increase in the adoption rate of EMR software among physicians and an improvement in the quality of patient care across the nation."
The scalability of InSync positions itself to be ideal for solo-practitioners as well as large, multi-specialty and multi-location facilities within Premier's large network of members. For healthcare facilities concerned with Meaningful Use guidelines, InSync's ONC-ATCB certification enables them to become eligible for Stimulus Incentives issued under the Health Information Technology for Economic and Clinical Health (HITECH) Act.
The widely used software offered by Intivia will allow Premier members to provide quality patient care and enhance compliance with regulatory requirements, while operating a more efficient and profitable practice. Intivia's fully integrated and customizable solutions, coupled with extensive industry expertise, can provide key benefits to each member's business needs. Every member will have the opportunity to experience the advantage of InSync's user-friendly design, outstanding implementation and support practices – all at Premier negotiated pricing.
About Intivia, Inc.
Intivia is the leading provider of unified EMR and Practice Management software solution, Medical Transcription Service, and Revenue Cycle Management Service to hundreds of healthcare facilities throughout the United States. The company has leveraged advanced technology and proven business processes to provide services and solutions that translate into better efficiency for healthcare organizations.
To learn more about Intivia's renowned state-of-the art InSync EMR and Practice Management software, Medical Transcription service, and Revenue Cycle Management Service please contact their sales department online at
http://www.intivia.com/
or by phone at (877) 246-8484.
About the Premier healthcare alliance, Malcolm Baldrige National Quality Award recipient
Premier is a performance improvement alliance of more than 2,500 U.S. hospitals and 75,000 other healthcare sites using the power of collaboration to lead the transformation to high quality, cost-effective care. Owned by hospitals, health systems and other providers, Premier maintains the nation's most comprehensive repository of clinical, financial and outcomes information and operates a leading healthcare purchasing network. A world leader in helping deliver measurable improvements in care, Premier has worked with the Centers for Medicare & Medicaid Services and the United Kingdom's National Health Service North West to improve hospital performance. Headquartered in Charlotte, N.C., Premier also has an office in Washington.
http://www.premierinc.com
.
###