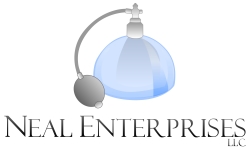 Rupert, WV, June 10, 2011 --(
PR.com
)-- A brand new company and a brand new eBay store have recently begun. This store has high-end perfume and matching scented body and shave products. Owner, Linda Neal says there will soon be a web site as well. "We have created a new eBay store for our products. Soon we will have a web site as well. http://stores.ebay.com/fragrancesperfumescolognes. eBay is a wonderful place to shop and when you do, visit our store," says Ms. Neal
Neal Enterprises, LLC is a new company formed by Owner Linda Neal to sell high-end perfume and related products to women and men at affordable prices. Owner, Linda Neal says, "I think all of us deserve to feel the confidence and special feeling you get when wearing a good fragrance."
Neal is a clinical social worker in Rupert, WV. She had a need for a retirement plan and no further resources. So she decided to start an online business. She studied with a coach to learn the ins and outs of ecommerce. She has invested a lot of time and money into this venture and hopes it will provide her with enough income to be able to retire comfortably when the time comes.
They sell fragrances such as Light Blue by Dolce and Gabbana. Armani Code is another good seller according to Ms. Neal. They look for special fragrances and their matching toiletries for customers. They rotate often, so come back often to see what is in the store now.
They use their cost and do a slight markup and are well under retail. Some scents are designed to make an 80% profit between their wholesale and retail prices, but Neal Enterprises thinks that is not necessary so they just mark up enough to make a reasonable profit and make their fragrances available to more people.
Customers can find them at stores.ebay.com/fragrancesperfumescolognes
Contact: Linda Neal at Neal Enterprises, LLC (304) 392-2452 email: lindaln1965@gmail.com
###