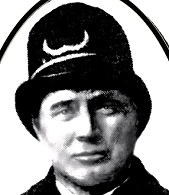 Sneedville, TN, June 12, 2011 --(
PR.com
)-- In 1911, a negro wagon driver for a steel mill in Coatesville, PA spent his day and evening drinking; that evening he attempted to rob two men at gun point, firing his pistol at them. Officer Edgar Rice a policeman for Worth Brothers mill and a commissioned office responded to the shots fired. A confrontation followed and Zachariah Walker shot and killed the officer. The killer went on the run for the next day while continuing his crime spree; robbing, assaulting and attempting another murder of a local man.
When a posse finally found him, he attempted suicide; it failed and he was taken into custody. His wounds were treated and he was placed in the Coatesville hospital. Later on August 13, 1911 an angry mob breached the hospital, seized the prisoner still shackled to his bed and lynched him by burning him on a pyre a half mile from the hospital.
The new book Inside the Coatesville Lynching explores the incident in depth using old newspaper articles and court testimony the author uncovers new information on the criminal background of the killer that weighs into rage which led to the lynching. The book includes the confession of Walker and the testimony of the Chief of Police, Officer Howe who was left in charge of the prisoner at the hospital and several other people including Officer Rice's son, Vincent. Though the work does not exonerate the mob, these new facts will let the reader understand the outrage that a community felt when they were faced with the information that this man admitted to a previous murder he committed and had now struck again.
Attorney W. MacElree in his book Side Lights on the Bench and Bar of Chester County, 1919 said "On August 12, 1911, Zachariah Walker committed a horrible crime. On August 13, 1911 Zachariah Walker suffered a horrible punishment." Walker was taken from the hospital on 8/13/1911 and killed in a burning lynching.
sites.google.com/site/insidethecoatesvillelynching/
About Janet Messner Tallon
A native of Coatesville PA she was born at the Coatesville Hospital on August 13 195#, a significant date in her family's heritage. She moved with her parents when she was in junior high school and then moved to New Castle, Delaware. After marrying she moved back to Pennsylvania and in 1982 along with NOW Legal Defense which changed its name to Legal Momentum in 2004 became the first women in the state with her attorneys the ERA Impact Project won the first state ERA case, Tallon v. Liberty Hose Company No. 1, supporting the right of Pennsylvania women to be volunteer firefighters. The story is of her great-grand father's murder and fills in details of the lynching of his killer. Her interests in genealogy led her on a quest for more information and resulted in this book. The book is 494 pages and is $28.95.
Available at Amazon.com and https://www.createspace.com/3583642.
###