The StoneHill Group Announces Expanded Mortgage Collateral Audit Services
Service Offering Designed to Help Federal Home Loan Bank Members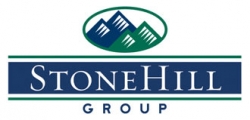 Atlanta, GA, June 21, 2011 --(
PR.com
)-- The StoneHill Group, a national mortgage outsourcing services and staffing solutions provider, announced the expansion of their
collateral audit services
aimed at Federal Home Loan Bank member organizations.
StoneHill has been working directly with the FHLB of Atlanta providing collateral audit reviews for over 10 years dating back to 2000. StoneHill will use their experience and methodology to help banks avoid the numerous pitfalls and mistakes that FHLB Members commonly make during the process of pledging assets to obtain advances.
"With the growing complexity of the FHLB's credit and collateral policy it is becoming increasingly difficult for member banks to ensure pledged assets meet the Federal Home Loan Banks' standards in order to obtain maximum borrowing power," said David Green, President and CEO of The StoneHill Group. "By using our experience working with the FHLB in the collateral review process, we can assist member banks directly by identifying high quality loans, scrubbing pools to increase collateral eligibility and verifying the accuracy of documentation before collateral is pledged."
The service will include Loan and Portfolio Eligibility Audits, Eligibility Process Review & Training, Pledged Portfolio Testing, Collateral Pool Scrubs and Ongoing Collateral Management & Reporting.
Founded in 1996 by current president David Green, The StoneHill Group is a premier nationwide provider of outsourcing services and consulting in the mortgage banking, banking, credit union, and financial industries.
With unequaled customer satisfaction and high standards of integrity, The StoneHill Group's outsourcing services provide cost effective business solutions and flexibility to mortgage, banking, and financial institutions that may experience periodic work overflow or wish to have an outside quality control system. The Atlanta based organization's qualified, experienced, and professional consultants supply alternatives to permanent staffing and internal administration, turning fixed costs into variable costs.
The StoneHill Group offers Quality Mortgage Outsource Solutions, which allow for scalability and cost-effective services specifically tailored to meet clients' needs. With state-of-the-art systems and platforms, the company's innovative solutions provide variable cost flexibility to the financial industry.
For more information on The StoneHill Group, please visit
www.stonehillgroup.com
or call (877) 399-1936.
###
Contact
The StoneHill Group
David Green
770-399-1936
www.stonehillgroup.com

Contact