New Arts Documentary Film "Stanislavsky and the Russian Theatre" from Copernicus Films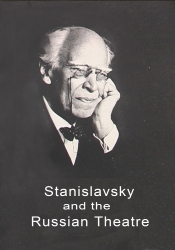 Moscow, Russia, June 21, 2011 --(
PR.com
)-- Finally, after much tweaking and adjusting, the documentary film "Stanislavsky and the Russian Theatre" has been released on DVD after a successful launch and premiere at the Barn Theatre of the Rose Bruford College of Theatre and Performance.
The film, about the life and work of the Russian theatre director Stanislavsky was completed with the cooperation of the Stanislavski Centre in the UK.
Making use of the extensive archive of The Stanislavski Centre the film explores the main precepts of Stanislavsky's theories. The film features interviews with Jean Benedetti and Anatoly Smeliansky of The Moscow Art Theatre (MXAT), two of the foremost authorities working in the field of Stanislavsky studies.
"Stanislavsky and the Russian Theatre" attempts to highlight Stanislavsky's humanism, arising from his background and how his views were formed by the social context into which he was born, and his subsequent difficulties in developing his system during a time when the avant-garde tendencies of theatre and the avant-garde itself appeared to devalue the human in culture.
After a decade working in the film and television industry in the UK, Michael Craig travelled to Moscow in 1995 to make films and write where he has lived and worked ever since. He made the first documentary film in the series "Alexander Rodchenko and the Russian Avant-garde" in 1999 which premiered at the Milan International Film Festival (MIFF) and was shown on British Television. From here he embarked on series of films about the Russian Avant-garde of the 1920s and 30s:
The "Stanislavsky and the Russian Theatre" can be found on Amazon on DVD or check
www.copernicusfilms.com
for more detailed information about the film and distribution: or e-mail: copernicusfilms@yahoo.co.uk.
###
Contact
Copernicus Films
Michael Craig
+7 495 256 3352
www.copernicusfilms.com

Contact