Panoscan and VeriPic Form Strategic Partnership
Leaders in forensic imaging and digital asset management join forces.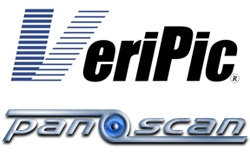 Van Nuys, CA, August 01, 2011 --(
PR.com
)-- Today, at the opening of the International Association of Identification Conference, Panoscan, Inc., a Los Angeles based digital camera products and software development company, and VeriPic, Inc., the world leader in managing Law Enforcement digital photos and digital assets, introduced their agreement to join forces to market their complementary products.
VeriPic is a leading supplier of enterprise photo and evidence management software to Law Enforcement Agencies, Military, Medical Institutions and Corporate customers. VeriPic products handle evidence in thousands of criminal cases throughout the country.
Panoscan, Inc. manufactures the MK-3, the highest resolution, panoramic camera available anywhere. The MK-3 panoramic camera captures highly detailed crime scenes with unprecedented speed and light sensitivity, enabling future examination, measurement, and even 3-D modeling.
"Our images are being used by law enforcement agencies throughout the world, to document crime scenes," said Panoscan President, Ted Chavalas, "and VeriPic's image management systems are used by hundred of agencies to manage the mountain of imaging and data generated in crime scene investigation. Our products together, streamline the process of crime scene documentation."
In 1999, Panoscan established a reputation for innovation and quality with its introduction of the MK camera series, a breakthrough in ultra high resolution panoramic capture, for law enforcement and homeland security applications. The Panoscan MK camera series is used by more law enforcement agencies throughout the world than any other product of its kind.
"Panoscan's camera produces the highest resolution panoramic pictures available on the planet. VeriPic makes the highest speed storage and display system for managing digital photos. The speed and power of VeriPic's display systems are a perfect compliment for the quality and resolution of Panoscan's camera," said VeriPic President, John Kwan. "We are two companies with a track record of successful marketing to Law Enforcement, and we can share expertise and customers. It's really a 'win-win' for both of our companies and for those who use our products."
VeriPic® systems stores digital photos, audio files and digital video files on equipment, completely under agency control. An SQL (Structured Query Language) Database keeps data safe from deletions or unauthorized access. And you can set access permissions on multiple users to allow employees' access based on a need-to-know basis from one user up to thousands of simultaneous users.
You can find VeriPic (booth # 241) and Panoscan (booth # 239) in adjoining booths where they will demonstrate how, together, their products capture, organize and authenticate crime scene documentation.
About Panoscan Inc.
Panoscan is a Los Angeles-based company that manufactures and markets specialty digital camera, lenses and other support products. More information about the company and its innovative products and applications can be found at www.panoscan.com.
About VeriPic, Inc.
VeriPic, Inc. is a leading supplier of multi-user photo, video, audio and document management systems to Law Enforcement, Government and Military customers. VeriPic's systems offer superior speed and security to protect the nation's digital assets while providing superior performance for mission critical applications. VeriPic is also a full service firm that offers training, installation and service in additional to digital asset security product lines. To find out what we can do for your agency please visit www.VeriPic.com or call 888-VERIPIC (888-837-4742).
Contact:
Casey Coss, Media Relations
Panoscan Inc.
818-990-1931
ccoss@panoscan.com
Contact:
Kellie Sanker, Media Relations
VeriPic, Inc.
2360 Walsh Ave.
Santa Clara, CA 95051
888-837-4742 x 134
KSanker@VeriPic.com
###
Contact
Panoscan Inc.
Casey Coss
818-990-1931
http://www.panoscan.com/

Contact