Mango Madness Skin Care Announces Hyaluronic Moisturizer Line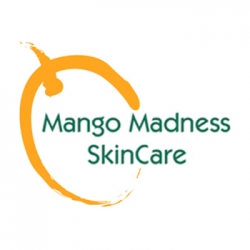 West Palm Beach, FL, August 03, 2011 --(
PR.com
)-- Anti-aging skin care product retailer Mango Madness Skin Care, Inc. has announced a line of facial products containing hyaluronic acid, a highly effective moisturizer that holds 1,000 times its weight in moisture.
Hyaluronic acid is a substance found naturally in the human body. It not only helps cushion and lubricate joints, but is also a major component of skin tissue. Hyaluronic acid works by being able to attract and hold substantial amounts of moisture in the skin. It has the legendary ability to help heal wounds. A good
hyaluronic acid moisturizer
used daily on the skin will not only keep it moisturized, but will also help minimize fine lines and wrinkles due to the "plumping" effect it has on the skin as it retains moisture.
The three brands marketed exclusively by Mango Madness Skin Care, Inc. are Maximum Moisture™, which contains the highest effective dosage of hyaluronic acid available; Hydrospherex™, a potent hyaluronic acid serum that contains both high and low molecular weight hyaluronic acid; and Mango Miracle™, a daily facial moisturizer that combines hyaluronic acid and aloe vera. All three brands are formulated without parabens, a controversial preservative linked to women's health issues.
"The benefit of hyaluronic acid is that it moisturizes better than any other substance on the market," explained Rob Morrison, spokesman for Mango Madness Skin Care. "The bonus is that this isn't just some synthetic newcomer ingredient; hyaluronic acid occurs naturally in our bodies," he added.
In addition to being formulated without parabens, the these brands contain no talc, phthalates, sulfates, formaldehyde, or other harmful ingredients. The company performs no animal testing and all ingredients are animal cruelty free.
Mango Madness Skin Care manufactures a complete line of paraben-free skin care products including hyaluronic acid based moisturizers, peptide and retinol based wrinkle creams, glycolic acid, amber based and microdermabrasion type exfoliators, a vitamin K based under eye cream, gentle skin cleansers, and a new full spectrum sunblock. The company recently opened its newest retail store at CityPlace in West Palm Beach, Fla.
###
Contact
Mango Madness Skin Care, Inc.
Gary Myers
561-369-5471
http://www.mangomadnessskincare.com/

Contact