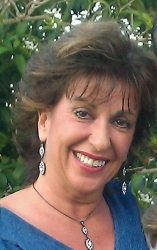 Carmel, IN, August 05, 2011 --(
PR.com
)-- Chiropractic Wellness Center of Indiana and Indy Sports and Family Chiropractic are pleased to welcome Dr. Bridget C. LaMarca to their offices located at 75 Executive Drive, Carmel, Indiana.
Originally from New York, Dr. LaMarca graduated and received her Doctor of Chiropractic (D.C.) degree from Life Chiropractic College, Atlanta GA, in1987. In January 1988, she opened her first practice in Indianapolis, serving a large patient base until deciding to sell her practice in 2001. During this time, she devoted her energy to earning certifications in Yoga and YogaDance, allowing her to teach in a studio or practice setting.
In 2005, Dr. LaMarca accepted a position at a Holistic Alternative Center in Nora, where she was mentored by a world-renowned physician, on alternative healing modalities. It was here that she discovered a passion for working with women who are near or approaching menopause. Today, she continues to actively support and encourage a healthy and happy lifestyle for all her patients.
With her warm smile, engaging personality and "east coast" accent, Dr. LaMarca is a great addition to our practices as well as an inspirational source of healing to her patients. Dr. LaMarca is accepting new patient appointments on Tuesdays through Thursdays beginning August 9, 2011. www.indysportschiro.com
###