Rentricity Wins 2011 New Energy Symposium Cleantech Award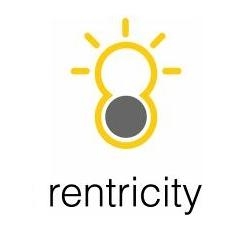 New York, NY, August 08, 2011 --(
PR.com
)-- Rentricity Inc., a supplier of smart hydrokinetic energy recovery systems for the water and wastewater industry, earned one of three awards for its "Building a Smart & Sustainable Water Grid" presentation at the Sixth Annual New Energy Symposium held in New York City last week. Rentricity highlighted a 50% growth in revenue resulting from a portfolio of projects under development across the US and Canada. Rentricity also emphasized the successful operation of two commercial systems, as well as the predictable and compelling cash flows from its projects.
Frank Zammataro, President and Founder commented, "We are pleased to be recognized by the venture community after honing this new renewable energy investment category over the past few years. It is recognition of how water efficiency technology can be applied to create a value proposition for customers and investors."
The Rentricity presentation, selected by a recognized group of Cleantech VC's judges, received an award and cash. The Clean Energy Investment Presentations are held in collaboration with the National Renewable Energy Laboratory's Industry Growth Forum.
About Rentricity:
Rentricity Inc. is the nation's leader in producing clean, renewable energy from hydrokinetic applications in potable drinking water distribution systems, industrial water systems, and wastewater systems. The company is part of the NYSERDA-funded New York City Accelerator for a Clean and Renewable Economy (NYC ACRE at NYU-Poly), which helps cleantech startups grow and is transitioning New York to a low-carbon future. To find out more about Rentricity's energy recovery services, please visit its website at
www.rentricity.com
or call us at (732) 319-4501.
###
Contact
Rentricity Inc.
Frank Zammataro
732-319-4501
www.rentricity.com

Contact