Doctors of Weight Loss Announces Six New Experts and Weekly Newsletter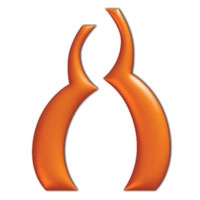 Portland, OR, September 07, 2011 --(
PR.com
)--
Doctors of Weight Loss
, a resource for individuals who want to understand the latest research, news, and options for weight loss surgery, has announced the addition of six new bariatric surgeons to their existing expert panel.
Doctors of Weight Loss Experts are chosen based on their high level of experience, demonstrated leadership, research or publishing, and outstanding commitment to patient success. The experts provide explanation and commentary on news about obesity research and bariatric surgery. In addition, they collaborate to bring clinical and lifestyle education to people who are looking to stay up to date on the latest information and innovation. The newest Doctors of Weight Loss Experts are Drs. Toby Broussard, Gerardo Carcamo, Michael Schwartz, Thomas Umbach, Gregory Walton, and Keith Wright.
Doctors of Weight Loss has also launched a weekly informational
newsletter
. This is available as a free resource to healthcare professionals and anyone who wants to receive information about clinical research, studies, and new information about obesity and bariatrics. Dr. Emma Patterson said, "we decided to launch a weekly newsletter to make it easier for people to stay up to date on the latest obesity information. With our group of top bariatric experts, we are working together to pick interesting and relevant content for healthcare providers and anyone interested in obesity."
About Doctors of Weight Loss
Co-founded by Emma Squillace and Dr. Emma Patterson, http://www.doctorsofweightloss.com is a resource for people who want to educate themselves about obesity and weight loss surgery. Doctors of Weight Loss brings together some of the top bariatric surgeons in the country to provide information for patients, family members, and healthcare professionals.
###
Contact
Doctors of Weight Loss, LLC
Emma Squillace
888-889-7490
http://doctorsofweightloss.com/

Contact