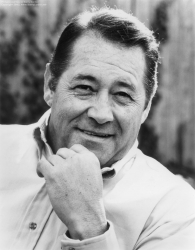 Estes Park, CO, September 08, 2011 --(
PR.com
)-- Emmy nominated actor Barry Corbin will be presented with a Lifetime Achievement Award at the 6th Annual Estes Park Film Festival on September 17th during a special ceremony in his honor at the Historic Park Theatre. The award ceremony will also include a twenty minute film retrospective of Corbin's work and a lively question and answer session with the audience.
With more than one hundred film and television credits, Corbin may be best-known for his role as the crusty ex-astronaut Maurice Minnifield on the CBS series Northern Exposure. He is also well remembered as General Beringer in WarGames, John Travolta's uncle in Urban Cowboy, co-starring with Clint Eastwood in Any Which Way You Can, and Roscoe Brown in the acclaimed western Lonesome Dove. Recently, Barry had a memorable role in 2008's Oscar-winning film No Country for Old Men.
In real life Barry is a horseman and a cattleman, and in 2009 he was inducted in the Texas Cowboy Hall of Fame. Currently Barry is guest starring in four episodes of the TNT series The Closer.
Tickets to the ceremony are $10 and are available for purchase on the festival's website or at the Park Theatre Box Office.
For a complete schedule of film screenings, parties and panel discussions visit www.estesparkfilmfestival.com or call 970-231-2580.
###