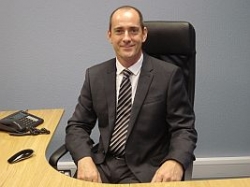 Boroughbridge, United Kingdom, September 09, 2011 --(
PR.com
)-- Intuitive Business Intelligence Ltd (www.intuitivebusinessintelligence.com), the authors of advanced business intelligence solution, Intuitive Dashboards, today announced that it has signed a reseller partnership agreement with Ensphere Consulting (www.ensphereconsulting.com), a leading Sage reseller specialising in the delivery of turnkey solutions based on the Sage product suite. The partnership allows Ensphere clients to benefit from the advanced capabilities of Intuitive Dashboards, which empowers users to create a highly-interactive, graphical real-time dashboard view of financial and management data, based upon the metrics and KPIs that matter most to the user.
Tony Bray, Managing Director of Intuitive Business Intelligence Ltd., comments, "We're delighted to welcome Ensphere to our rapidly-expanding network of Sage resellers. Ensphere has achieved significant recognition for their exceptional client service, receiving the Business Partner of the Year Award 2010 from the Sage User Network and they are one of only 15 UK resellers to be invited into the Sage Circle of Excellence. Therefore, they are ideally positioned to help Sage customers that want to dramatically improve their decision-making."
Wayne Nolan, Managing Director of Ensphere comments, "Our goal is to ensure that our clients benefit from best of breed solutions that leverage their investment in Sage products. Intuitive Dashboards is exceptionally powerful as well as being considerably easier to use and significantly quicker to implement than any other dashboard software we evaluated. This is a key factor for our clients who demand fast, effective, added-value solutions."
Claire Green, Sales Manager at Ensphere concurs, "Our clients are increasingly looking for easy-to-use, quick-to-deploy business intelligence dashboards that give them instant, real-time visibility of their critical business information. Intuitive Dashboards seamlessly integrates with the entire Sage product set, particularly Sage 200, Sage Line 500, Sage ERP 1000 and Sage ERP X3, giving directors and managers instant real-time access to their most critical information and allowing them to make faster, more accurate decisions to enhance their overall business performance. Quite simply, Intuitive Dashboards is vastly superior to any other dashboard solution currently available and we're delighted to be partnering with Intuitive Business Intelligence to serve the Sage marketplace."
About Intuitive Business Intelligence and Intuitive Dashboards
Intuitive Business Intelligence Limited (
www.intuitivebusinessintelligence.com
) is a rapidly-growing technology innovator in the field of Business Intelligence (BI) software solutions. Their products enable organisations to save time and money by making faster, more accurate decisions based on the wide-ranging data sources and systems that already exist within their business.
Their flagship product, Intuitive Dashboards, empowers users with a single, consolidated, real-time view of critical business information, combined with proactive alerts to potential shortfalls in performance against the client's most important metrics and KPIs.
About Ensphere
Ensphere is a leading provider of client-driven turnkey business solutions based on Sage products, including Sage 200, Sage Line 500, Sage ERP X3, Sage ERP 1000, Sage CRM and SalesLogix. Ensphere provides consulting expertise, product support and solution implementations and specialises in the development of bespoke Sage programmes.
A dynamic reseller, Ensphere is highly focused on delivering exceptional customer care and has achieved an enviable reputation as one of Sage's leading Business Partners, winning awards including Sage Business Partner of the Year 2010 and Sage Circle of Excellence 2010. Their extensive client base includes Rixonway Kitchens, Jamie's Italian, Aico Fire & Co, Tangerine Confectionery and Fine Agrochemicals.
For further information, contact:
Carrie Hamer
Marketing Manager, Intuitive Business Intelligence Ltd
e: carrie.hamer@intuitivebi.com
t: 07554 881717
Rick Stanley
Marketing Executive, Ensphere Consulting
e: rick.stanley@ensphere.eu
t: 01925 768812
###