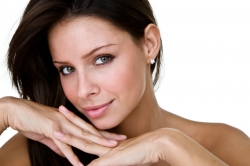 West Palm Beach, FL, September 27, 2011 --(
PR.com
)--
Wholesale Facial Scrubs
, Inc., a Florida based skin care products company, has announced a line of new exfoliation products that provide an affordable alternative to traditional microdermabrasion treatments.
Every woman who takes good care of her skin knows the importance of skin exfoliation, a process that removes the outer layer of old, dead skin cells to reveal smoother, younger looking skin. This process also stimulates the production of collagen - the fibrous tissue that gives skin its firmness and support. As part of a dedicated skin care regimen, regular exfoliation can help fade age spots and discoloration.
Traditionally, facial exfoliation has been achieved with costly visits to a dermatologist. However, a Florida company now provides an alternative approach with a line of exfoliation products that provide a less expensive way for women to exfoliate their skin at home.
"The average cost of microdermabrasion treatments by a dermatologist can be anywhere between seventy-five and one hundred dollars, and they recommend at least 5 treatments to achieve the best results," said Laura Myers, a licensed esthetician and owner of Wholesale Facial Scrubs, Inc. "Most consumers cannot pay such prices, so we developed products to achieve comparable results without breaking the bank," she added.
One of the safest available in-home microdermabrasion treatments uses natural amber crystals, which can be used on all skin types. Amber is a semi-solid organic substance naturally secreted by plants in response to physical injury or extreme climate changes. After several uses, the amber crystals polish the skin equally as well as professional microdermabrasion treatments at a fraction of the cost.
Wholesale Facial Scrubs, based in West Palm Beach, Fla., offers a paraben free line of amber crystal scrubs with festive names such as Island Mango, Coconut Crazy, Papaya-Mango, Grapefruit Surprise, and Just Peachy.
###