Intuitive Business Intelligence Opens Office in Americas
Software Author Responds to Strong Demand from Channel Partners for Easy to Use, Highly Scalable Business Intelligence Dashboards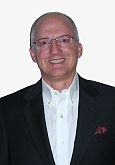 Yorkshire, United Kingdom, September 28, 2011 --(
PR.com
)-- Intuitive Business Intelligence Ltd (www.intuitivebusinessintelligence.com), the authors of advanced business intelligence (BI) dashboard solution,
Intuitive Dashboards
, today announced the opening of an office in the USA, together with the appointment of John H. Kitchen as President, Intuitive Business Intelligence, Americas. The Massachusetts, US-based office will serve both North and South America and the Intuitive Business Intelligence product range will be sold exclusively through channel partners. Kitchen previously served as Chief Marketing Officer and Senior Vice-President of Datawatch Corporation and has more than 25 years of experience in strategic marketing, sales and business development within technology organisations.
Headquartered in England, Intuitive Business Intelligence has seen unprecedented demand for Intuitive Dashboards, winning many significant clients including Concorde IT Group, Nottingham Trent University and Harper Adams University College. The company has also signed numerous partners to its reseller partner programme, including Ensphere, a specialist Sage reseller and Cloud2, a SharePoint and business intelligence solutions provider to the National Health Service and healthcare sectors.
Kitchen comments, "I'm very excited to be involved in the introduction of Intuitive Dashboards to the Americas. I've worked with many established business intelligence vendors in the past, so I'm very familiar with BI products and their shortcomings. Unlike traditional dashboards, Intuitive Dashboards is extremely easy-to-use, highly configurable, completely web-based and can scale to thousands of users without any detriment to performance. Better still, end-users can be up and running with Intuitive Dashboards in a matter of hours, compared to weeks and months normally required implementing other BI solutions."
Kitchen continues, "Intuitive Business Intelligence's marketing strategy in the Americas is entirely channel-centric. We are the only dashboard solution provider to sell exclusively through the channel which eliminates any potential for channel conflict. Intuitive Dashboards is ideally suited for the channel because the software is easy to install and deploy, scales from small to medium business size to large multi-site enterprises, and partners can sell it as a standalone customised vertical product or use it to quickly add value to their existing solutions. Intuitive Dashboards is a great fit for any value-added reseller (VAR), Systems Integrators (SI), consulting firm or independent software vendor (ISV)."
Tony Bray, Managing Director of Intuitive Business Intelligence Ltd acknowledges, "I'm pleased to welcome John to the growing global team at Intuitive Business Intelligence. We're delighted to respond to the overwhelming demand for our solutions in the Americas by establishing operations in the United States to drive our growth in the Americas and other international markets. John brings in-depth marketing expertise combined with considerable knowledge of the business intelligence market, which we can leverage to better respond to the increasing requirement for our dashboard solutions and enable us to support our rapidly-growing client base throughout the USA."
About Intuitive Business Intelligence and Intuitive Dashboards
Intuitive Business Intelligence Limited (
www.intuitivebusinessintelligence.com
) is a rapidly-growing technology innovator in the field of Business Intelligence (BI) software solutions. Their products enable organisations to save time and money by making faster, more accurate decisions based on the wide-ranging data sources and systems that already exist within their business.
Their flagship product, Intuitive Dashboards, empowers users with a single, consolidated, real-time view of critical business information, combined with proactive alerts to potential shortfalls in performance against the client's most important metrics and KPIs.
For further information, contact:
Americas
John Kitchen
President, Americas, Intuitive Business Intelligence
e:
john.kitchen@intuitivebi.com
t: 1.781.326.3243
England and Europe
Carrie Hamer
Marketing Manager, Intuitive Business Intelligence
e:
carrie.hamer@intuitivebi.com
t: 07554 881717
###
Contact
Intuitive Business Intelligence Limited
Carrie Hamer
07554 881717
www.intuitivebusinessintelligence.com

Contact