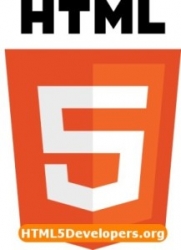 New York, NY, October 13, 2011 --(
PR.com
)-- If you have not already heard about HTML5, you may be behind the curve. This technology is used for website development, gaming, mobile applications, etc. The importance of this specification has spawned the creation of several new websites and informational resources. In fact, this month a new website called "
HTML5 Developers
" has been launched. That particular site has been deployed to help educate regarding HTML5 specifications, applications, development, etc. The purpose of the new site located at HTML5Developers.org is to provide a platform for asking questions or providing answers to questions regarding HTML5. In theory, consultants and tech industry professionals can utilize the sites forums and groups to meet potential clients. In a similar fashion, the system also allows potential clients to locate programmers and consultants to assist with specific projects.
At this time, the developers website is a framework and is in desperate need of actual members to help turn the site into a beneficial resource. As with Wikipedia and many other informational resources, the site is largely dependent on community support and the desire to participate in open dialogue.
Visit the http://www.HTML5Developers.org to learn more.
Summary of HTML5
This specification defines the 5th major revision of the core language of the World Wide Web: the Hypertext Markup Language (HTML). In this version, new features are introduced to help Web application authors, new elements are introduced based on research into prevailing authoring practices, and special attention has been given to defining clear conformance criteria for user agents in an effort to improve interoperability.
The World Wide Web's markup language has always been HTML. HTML was primarily designed as a language for semantically describing scientific documents, although its general design and adaptations over the years have enabled it to be used to describe a number of other types of documents. The main area that has not been adequately addressed by HTML is a vague subject referred to as Web Applications. This specification attempts to rectify this, while at the same time updating the HTML specifications to address issues raised in the past few years.
HTML5 can be utilized to develop very interesting fashion websites and fashion games.
Please also visit the http://www.HTML5Developers.org website if you wish to participate in discussions about HTML5.
The HTML5 Website has been developed by the Apparel Search Company.
###