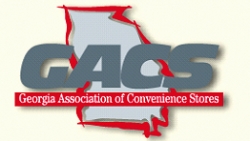 Atlanta, GA, October 17, 2011 --(
PR.com
)-- GACS and CashTrans have partnered to make available a recorded webinar that reviews requirements associated with the Department of Justice, Americans with Disabilities Act released on September 15, 2010.
"In an effort to educate and assist our GACS members on the ADA ATM Guidelines, which require most ATMs to comply with various accessibility specifications by March 15, 2012, GACS is offering this webinar at no cost," stated Jim Tudor, President of GACS. "Convenience store ATMs in Georgia will need to be in compliance with a variety of height and accessibility requirements by the deadline or risk being in violation," continued Mr. Tudor.
"CashTrans is delighted to assist GACS and our convenience store partners in various ways and this webinar is a great first step. We have helped a number of GACS members replace or upgrade their ATM equipment as affordably as possible," stated Blakely Brown, CashTrans Retail Account Executive. For more information or for access to the CashTrans webinar click on the following link:
www.cashtrans.com/index.php
Also feel free to contact Blakely Brown, Retail Account Executive at 404-569-2402 or by email at blakely.brown@cashtrans.com for any additional questions.
About GACS
Formed in 1973 by a group of convenience store operators, GACS, www.gacs.com, remains the voice of the convenience store industry in this our 37th years. Today, we work hard for our members to address legislative and industry issues as well as deliver valuable products and services through our affiliate members.
About CashTrans
Based in Austell, GA., Cash Transactions, LLC (CashTrans) www.cashtrans.com provides affordable ATM solutions to over 700 small and medium-sized, retailers and financial institutions. It currently drives over 150 financial ATMs throughout the southeast. In addition to deploying ATM equipment, CashTrans also offers "Turn-key Outsourced Solutions" and a complete service program that includes on-site and off-site technical assistance from certified ATM technicians and seasoned professionals. CashTrans is authorized to sell and service, Nautilus Hyosung, Triton, Hantle and other brands of ATM equipment, cash recyclers and smart safes.
Media Contacts:
GACS, Jim Tudor
770-736-9723
jtudor@aol.com
CashTrans, Russ Schoper
770-740-9979
russ.schoper@cashtrans.com
###