NewWebDesign.com a Local Northern NJ Web Design Company, Prepares to Re-Launch, Setting New Industry Standards of Professional Custom Web Design for an Affordable Price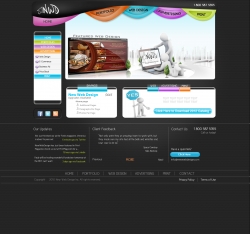 Cedar Knolls, NJ, March 23, 2012 --(
PR.com
)--
New Web Design
, offers professional web design for a small business price. New Web Design is New York and New Jersey's premier custom web design company. New Web is showcasing their advances in the field of web design and online advertising and is proud to announce the upcoming re-release of their new site, code named "New Web 2.0". New Web Design started locally in Cedar Knolls NJ, 07927, and offers not only the benefits of website creation like large companies but does so at an affordable price.
The future of web design started in the early 2000's with the launch of New Web Design LLC, whose slogan simply states "Professional Web Design for a Small Business Price". New Web Design has worked with a variety of companies from small at-home businesses to large companies that have been in business for years on end. New Web Design, servicing the greater New Jersey and New York areas takes care of all their needs from Web Design, Print and Online Advertising, to Custom Graphic creation, and Search Engine Optimization.
So, just what has changed with New Web? New Web Design has changed its basic layout, done in HTML and CSS, and included more interactive features such as scroll over bars and avatars with custom graphics while keeping the rounded corners and three dimensions that made this company famous. The New Web Team, has the best designers with Flash and Quark to animate pages and even makes sites mobile phone ready! New Web has also included an online price quote as well which allows you to see how much money they save you compared to the larger web design firms.
New Web Design takes its standards and pushes them forever higher in order to make the clients' businesses shine. New Web Design's average turnaround time, once the required information is given is about two weeks, months and even years before their competition. New Web Design's futuristic style sets them apart using sleek rounded edges, three dimensional graphics and text that makes not only the your eyes but your wallets pop as well.
New Web Design's tradition of excellence has brought companies back from the brink of foreclosure by combining their marketing knowledge with their unique brand of eye catching graphics. New Web Design also specializes in SEO, or Search Engine Optimization which allowed clients to be found on large search engines such as Google.
New Web Design has stood the test of time profiting through recessions. New Web's mindset is giving the customer what they want, taking their ideas and using industry knowledge to advance their company. New Web Design's
custom
website creation takes the basic ideas of your company, your hopes and dreams, making those become a reality. New Web Design has a vast knowledge past their advanced style of website design including online and interactive marketing.
So as we have seen time and time again, the future of this world is through the internet. Companies get more exposure with websites today then traditional print media. Companies become known from their advertising to gain a reputation. So how will these sites be built? What will our future become in terms of web design? The future of these sites and web design can be accredited to one company. The web design company started in the beginning of this century and will last until the next New Web Design.
In order to show what advances have been made the New Web Design team invites you to check out NewWebDesign.com. And as a special promotion for this re-launch, New Web is pleased to offer this special for one hour of free consulting to business owners in New Jersey (07001-08989) to New York (10001-10286). New Web Design can be reached at 800-587-5355.
Contact
NewWebDesign.com
915.865.8500

Contact