You Say Cloud Computing Cuts Costs - But Where? Chicago Business Looks for Answers
Number 1 on any cloud computing benefit list is cutting costs. A theme since cloud computing went production grade, cloud computing cost savings has been a siren song for Chicago business looking for leaner, meaner IT budgets. But can those significant cost savings truly be realized? Daniel Wang, owner of Jexet Technologies, tries to help businesses understand the true benefits of cloud computing.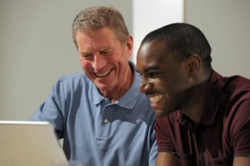 Chicago, IL, November 23, 2011 --(
PR.com
)-- Recent business surveys indicate a much higher level of understanding of cloud computing among business executives than in recent years, but still a majority of these executives still say cloud is not very "relevant" to their own situation.
"That doesn't surprise me," said Daniel Wang, owner of Jexet Technologies. "Cloud IT solutions require a change in the business model, which a lot of business owners see as too high cost in terms of implementation."
But Wang notes this does not mean cloud can't be employed incrementally. "Low cost cloud solutions for back up and data recovery have been extremely cost beneficial from the beginning of cloud services. And they still are. But let's face it businesses have invested a lot of money in hardware, software, and IT labor, so you have to overcome that inertia with a compelling argument."
So the million dollar or so a year question is, does cloud computing really cut the IT budget significantly?
"Absolutely it can," Wang says, "But there's no cookie cutter approach to getting to those savings. Take for instance email. Companies can net tremendous savings at the enterprise level by switching from proprietary software to cloud-based solutions like Gmail. Or look at the new Office 365 services, which provides cloud based Windows Office to employees. Each, if implemented correctly, can yield significant cost savings, with the added bonus of better sharing and communication features."
But the issue gets trickier when dealing with unique business system requirements. "For instance architectural firms typically require AutoCAD software," says Wang, "which can be difficult to integrate with a cloud based office."
Wang goes on to say that for most businesses there are low risk core business areas that will net significant cost savings. For example email, customer management, information backup, and information sharing are primary cost savings candidates with a cloud migration. Wang adds, "Also if you are scrutinizing your IT department budget, cloud based IT management solutions like backups and updates, and regular system maintenance can provide significant cost cuts."
Finally, Wang notes that while cutting costs is the primary reason Chicago businesses approach his IT consulting company about cloud solutions, companies should always keep in mind the productive power that a cloud infrastructure provides.
"I think businesses are attracted initially to the cloud because of the cost savings, but they keep investing in the cloud because they see the ways that their business can transform quickly in order to grow."
For Chicago business looking for cloud based IT solutions, visit Jexet Technologies at
www.jexet.com
.
###
Contact
Jexet Technologies
John Vanover
312.583.7179
jexet.com

Contact