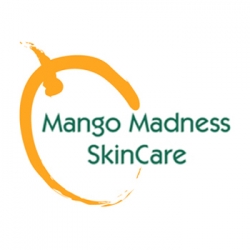 West Palm Beach, FL, December 20, 2011 --(
PR.com
)-- Anti-aging skin care product retailer Mango Madness Skin Care, Inc. has expanded its line of skin care products featuring hyaluronic acid for smoother and younger looking skin; these hyaluronic acid creams include a wrinkle reducing face cream, a moisturizing cream, and a new neck cream.
Hyaluronic acid occurs naturally in the human body but declines in abundance with age. Factors that contribute to the degradation of hyaluronic acid in the body and skin include exposure to ultraviolet light from the sun, environmental toxins, and harsh chemicals. Because hyaluronic acid is essential for the production and maintenance of collagen - the fibrous tissue that provides firmness and a foundation to skin - diminished levels of hyaluronic acid coincide with skin texture that is more prone to developing fine lines and wrinkles.
"In addition to our existing
hyaluronic acid moisturizing cream
and our wrinkle reducing
peptide cream
, we have expanded our offering of skin care products containing hyaluronic acid to include a new
neck cream for firming sagging skin
and reducing wrinkles in the throat and neck area," said Gary Myers, President of Mango Madness Skin Care. "Hyaluronic acid has the remarkable ability to hold 1,000 times its weight in moisture, so it is among the best moisturizing ingredients in skin care products to help build collagen, smooth out wrinkles, and keep the skin properly hydrated; this promotes healthy, vibrant skin that resists the effects of aging," Myers added.
In addition to being formulated without parabens, the Mango Madness hyaluronic acid skin creams contain no sulfates, phthalates, BPA, or other controversial ingredients. The company performs no animal testing and all ingredients are animal cruelty free.
Mango Madness Skin Care manufactures a comprehensive line of paraben-free skin care products including hyaluronic acid moisturizers, retinol and peptide wrinkle creams, glycolic acid, amber based and microdermabrasion type exfoliators, a vitamin K dark circle eye cream, gentle skin cleansers, and a broad spectrum sunblock. The company operates a retail store at CityPlace in West Palm Beach, Fla.
###