Ad Dynamo Launches Social Offering Through Integration with the Facebook Ads API
Ad Dynamo™ today launches Ad Dynamo Social, a new offering that builds on the successful contextual advertising marketplace developed over the past 2 years. Ad Dynamo Social will offer advertisers the ability to reach leading social networks and engage their targeted customers in a more personal, engaging manner.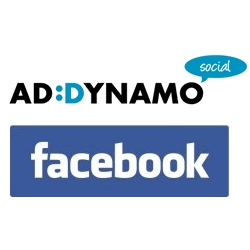 London, United Kingdom, December 14, 2011 --(
PR.com
)-- Advertisers can now seamlessly reach the Facebook audience through
Ad Dynamo
. Audience targeting on Facebook is further refined with strong demographic and location targeting capabilities. Ad Dynamo Social will offer advertisers worldwide the ability to target specific audience categories within Facebook – currently boasting more than 800 million users – more than 50% of which log on to Facebook everyday.
"Ad Dynamo has over 20,000 websites – offering more than 3,000 advertisers a great performance advertising solution globally. The introduction of Ad Dynamo Social extends our offering to enable advertisers to reinforce performance oriented ad campaigns with social ad campaigns, facilitating personal, engaging, and highly targeted dialogues with customers within a connected social world. I'm also happy that, as we build out our product offering, we are maintaining a common thread of relevance – speaking to customers in a meaningful manner as close to their point of purchase is our vision," says Sean Riley, CEO of Ad Dynamo.
Facebook ads provide advertisers with the ability to engage a highly targeted audience in a socially connected world. The ads go beyond traditional "clicks" and "impressions" and can generate social activity within the Facebook ecosystem, interacting with stories and connections.
"Whilst we are excited about the potential of this opportunity on a global scale, we believe that South Africa in particular will benefit from Facebook's location based targeting, which enables advertisers to target an audience in a specific city," says Sean Riley. Given the prospect of dependable location targeting in SA, Ad Dynamo Social opens up possibilities for locally focused advertisers who have, until now, not been able to take full advantage of online advertising opportunities.
About Ad Dynamo
Ad Dynamo is a Cape Town based online & mobile advertising marketplace, powered by proprietary technology developed over a number of years. Ad Dynamo has successfully extended its global presence to Nigeria, the UK, Ireland, the Netherlands, and Spain. Ad Dynamo is funded by Remgro's venture capital fund, Invenfin.
Ad Dynamo now offers advertisers access to more than 22,000 publishers.
###
Contact
Ad Dynamo
Sean Riley
+447771590225
http://www.addynamo.com

Contact