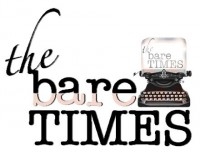 Los Angeles, CA, December 17, 2011 --(
PR.com
)-- On New Year's Eve, Young Naturists America (aka YNA) will be celebrating in nothing more or less than streaks of body paint, sequined fanny packs, party hats and noise makers. For their annual event, entitled Nude Year's Eve, YNA is coordinating two events to take place in NJ and in California.
On the East Coast, YNA and Ranger World partner up to make waves on the Jersey Shore with a party featuring an all-you-can-drink open bar from 8pm to 3am, DJ and dancing, complimentary snacks, a champagne toast and even a charity raffle to benefit a women's shelter in New York. YNA is working with several sponsors such as Bare Naked Bake Sale to raise money and give away some great prizes such as free day passes to nudist clubs and naked yoga sessions.
This is just the beginning of the New Years night. After the NJ countdown, the celebration will continue three hours ahead in Southern California at the Olive Dell Ranch Family Nudist Resort for a New Years Launch Party in honor of their newest venture, an online naturist newspaper publication called "The Bare Times."
In collaboration with BNakedB, The Bare Times New Years Launch Party is holding a separate charity raffle drawing with local prizes to nudist resorts and other sponsored winnings following a 90 minute stand up comedy show with professional comedian Tim Chizmar and many more special guest comedians.
The show and raffle is taking place between 7-9pm with web streaming live up until midnight. Never before in history has web footage like this ever escaped the walls of a private nudist resort that thoroughly depicts the natural life until now.
The evening will continue with affordably priced drinks (cocktails as low as $3.50), energetic music, a dance floor filled with a colorfully decorative array of lights, UV painted bodies along with a complimentary midnight buffet generously prepared by the Olive Dell staff.
Admission to the Bare Times New Years Launch Party is discounted at $10.00 per person/day. YNA secured an overnight camping area at $8.00/person for guests who are too intoxicated to drive.
A Special Thank You to All Our Sponsors:
Bare Naked Bake Sale is an online funding platform helping people bare all (or some) and create provocative photo campaigns that raise money for their cause or project. Think of it as naked calendars, but instead of calendars, it's online galleries with an easy to use, credit card friendly payment system. At Bare Naked Bake Sale, you can change the world with the shirt off your back.
The Terra Cotta Inn is named a favorite couples getaway by Los Angeles Magazine. One of the top four resorts in Palm Springs by ABC TV San Diego and one of the top places in the world to go nude sunbathing by the Vancouver Sun newspaper in Canada. In March 2007, AOL.com reported on "The World's Best Clothing-Optional Resorts" that The Terra Cotta Inn is the #1 clothing optional resort in the world.
Rock Lodge Club is a lovely nudist club where singles, couples and families can enjoy themselves au naturel. Located on 145 acres in the northern Highlands of New Jersey as well as accessible from New York City (only 42 miles) it offers swimming, boating, hiking, tennis, volleyball, sauna and so much more. As one of the oldest clubs in America you can check it out on You Tube and Wikipedia.
Isis Phoenix is a Sensual Shaman, Ceremonial Priestess and co-creator of Naked Church. Her work and offerings are a unique combination of nature based wisdom woven from her background in Tantra, Yoga and Shamanism.
Isis has a private Sensual Shamanic healing and ceremonial practice in New York City that supports individuals and groups around finding empowerment through celebration of the holy body and sensual spirit. She is currently writing a book Asana Exposed – a photographic essay celebrating the unique stories and landscapes of the human body and spirit in the practice of naked yoga. Isis and her classes have been featured in Metromix, Timeout, Jane magazine, NY Post, Tantra Café, NY Spirit, CBS, Fox News, BBC, Elle Magazine, Vogue and Cosmopolitan.
Beth Nolan is an established Health Kinesiologist, Massage Therapist, Dowser and Hatha and Tantra Yoga Instructor. She offers group classes as well as private yoga sessions in the Northern NJ area.
Cindee's personal and professional path through the practice of Naked Spirit Yoga is clear to its support for our purest connection to ourselves and with nature. It is an individual, as well as a collective journey with benefits that include bringing students to their potential and allow an awakening of the spirit through breath, movement and mediation.
"Thank you JP and the Act Naturally movie crew for their continuing love and support" -
Young Naturists & Nudists America
###