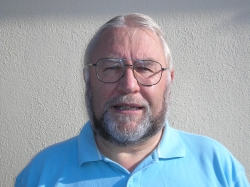 Hanoi, Vietnam, December 29, 2011 --(
PR.com
)-- Luxury Travel Ltd (a long established specialist in luxury privately guided and fully bespoke holidays in Vietnam, Laos, Cambodia, Myanmar and Thailand) is expanding its reach with the launch of a representative office in London. This office will service UK and Ireland travel agents and tour operators beginning in Jan 2012.
According to luxury travel experts, Vietnam offers all the sights and experiences preferred by British travelers, including a magical mix of tropical beaches, post-colonial charm, a string of world heritage sites, stunning inland scenery, world-renowned cuisine and a home-grown flair for hospitality.
With new luxury hotels and world class golf courses newly opening, luxury trains, exclusive cruises and upscale private tours spanning the length of the country, Vietnam is fast emerging as the world's latest luxury destination and best value for the money.
"I am pleased to establish our representative office in London for British and Irish markets and to promote luxury tours in Vietnam and Southeast Asia. We do hope we can expand our network of travel agents and tour operators to help us service sophisticated holidaymakers. Luxury Travel now has rep offices in London, Sydney and California," said David Nguyen, Sales and Marketing Manager at Luxury Travel Limited.
Ha Pham, CEO and Founder of Luxury Travel said: "The UK and Ireland are great markets for us. We have beautiful products and target the right clients. We have expanded and expect to stay strong in the UK as we have just joined the Association of British Travel Agents (ABTA), established a rep office in London, and take part in numerous trade shows in the UK every year."
With many years of experience in the tourism industry, Mr. Richard Parks and Mrs. Anita Sach (http://www.rp-marketing.co.uk/) have been appointed as representatives for Luxury Travel Co., Ltd.
Anita Sach said: "This is a great opportunity to promote Vietnam and Southeast Asia at luxury travel segment. Vietnam Airlines has just launched direct flights from Vietnam to the UK. I am really looking forward to working with Luxury Travel Ltd and increasing the company's market share here in the UK and Ireland markets. RP Marketing is proud to be representing such a prestigious, award-winning travel company. Luxury Travel's unique products, professional approach and personal service, in a truly special part of the world, will be of great interest to the UK travel trade."
A member of ABTA, VITA, VNAT, ASTA, PATA, the company has handled around one per cent of the 100,000 British holidaymakers visiting Vietnam. Luxury Travel expects 30 per cent growth and to reach 1.6 million USD in turnover in 2012.
Opened in 2004, the Luxury Travel Company Limited is the first luxury tour operator in Vietnam, has its own offices, luxury vehicles, luxury travel advisors, and serves thousands of high-end travelers every year. The company's depth of experience and large infrastructure enable it to create unique itineraries with the operational confidence to fulfill client expectations. Luxury Travel Ltd has won numerous travel awards for excellent performance, including the most recent award: "Best Luxury Tour Operator in Vietnam."
For more information, email to uk@luxurytravelvietnam.com or visit
www.luxurytravelvietnam.com
###