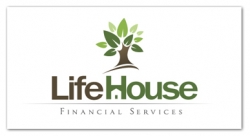 Lewes, DE, January 22, 2012 --(
PR.com
)-- In the Northeast the phrase "economic slowdown" has a little different meaning than for most American companies. For the third straight quarter, Life House Funding and its partner websites have achieved record revenue numbers. Due to an increase in new applicants requesting business and
personal loans
, they have continued to flourish while other financing companies have struggled. In a recent interview with their founder and CEO, they find out what has made their story a successful one. "Life House Funding was founded with the customer in mind. Everything that's done here is driven to make the customer experience as painless as possible. Unlike many financing companies that are solely driven by bottom line profits, Life House decided to put the customer first. By exceeded the client's expectations, the revenues have take care of itself." And it sure has, the company was launched in 2007 and has been gaining market share ever since. The technology-based company is betting on the market turning around and therefore more customers looking personal and
business loans
in the coming years.
Life House Funding is investing in new technology that will be launch early 2012. They are developing a lender and borrower social platform that will turn the traditional loan market on its head by allowing banks to seek out and find potential borrowers, versus borrowers only approaching lenders with little result. This technology being developed, will allow potential borrowers to compare offers from several personal, business and debt consolidation loan providers nationwide. It also allows lenders to locate the exact type of borrower and risk level right for their organization. In the interview with Life House Funding's CEO it's further explained. "In traditional lending, there is a potential that borrowers looking for financing will end up spinning their wheels by approaching and applying to banks that are clearly not right for their situation. In the same respect, lenders can spend thousands in marketing dollars and mail pieces in an attempt to attack the right borrowers with little result. Life House's lender and borrower exchange allows borrowers to post their needs and qualifications, and lenders the ability to sort, search or find those potential borrowers that meet their underwriting requirements. This will save the borrower interest and ensure they get the best deal because banks will be competing for their business. It also saves the lender in marketing and overhead cost because they no longer need to process paperwork from applicants that are not a good fit for their lending programs."
This business model will certainly shake up "business as usual" and seems to be a growing trend amongst the top financial institutions. There is no doubt with Life House Funding being top in their class, that other companies will follow the trend of making their business model both pro-lender and pro-borrower.
###