Fitness Expert Jillian Michaels Interviews John Spencer Ellis on Fitness and Wellness on New Radio Show
Jillian Michaels of "The Biggest Loser" fame recently interviewed fitness guru John Spencer Ellis on her radio show. The interview is now available online at http://johnspencerellis.com/jillian-michaels-and-john-spencer-ellis-discuss-fitness-and-your-personal-success/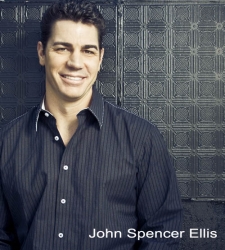 Rancho Santa Margarita, CA, February 11, 2012 --(
PR.com
)-- In the no-holds barred interview on a variety of fitness topics, Michaels and Ellis discuss motivation and expectations, organic living and eating as well as the difference between "organic" and "natural," healthy strategies for eating out, self-belief and self-talk, successful fitness routines, weight loss and much more. In addition, Michaels and Ellis took calls from listeners to talk about topics including triathlons, life coaching, fitness certifications, mentorship, motivation and more.
"When you write a goal down, you make a commitment to yourself. The action also further emblazons the goal on your conscience," said Ellis, when discussing both setting and achieving goals in the interview. "When you write it down slow enough, it also allows you to unwind and unravel the mystery of what you really want."
Michaels, who now hosts the popular radio show on Sunday mornings, is one of the country's leading health and wellness experts. In addition, she currently offers advice on the Emmy award-winning syndicated series "The Doctors" and also acts as a special contributor on the Dr. Phil show.
"Do the best you can as frequently as possible," Ellis added, when it comes to eating, exercising and living well. "Now might be the time to ask if you are really getting what you deserve in life."
About John Spencer Ellis Enterprises and the Jillian Michaels Radio Interview
John Spencer Ellis Enterprises is a solutions provider for fitness and coaching professionals around the world, providing education, turn-key business programs, coaching and resources for new and advanced fitness and coaching professionals. For more information about John Spencer Ellis Enterprises or the Client Retention Machine, please visit
http://johnspencerellis.com/jillian-michaels-and-john-spencer-ellis-discuss-fitness-and-your-personal-success/
###
Contact
John Spencer Ellis Fitness & Personal Development
John Spencer Ellis
949-589-9166
http://www.johnspencerellis.com

Contact