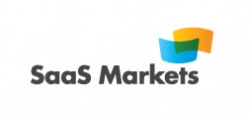 San Jose, CA, February 22, 2012 --(
PR.com
)-- Running your small business just became easier and more cost effective. SaaS Markets will be launching its new online marketplace for business solutions – Appmerica (www.appmerica.com) and Appclick (http://www.appclick.co.uk) on February 24th, 2012.
SaaS Markets offers greater opportunity for small and medium size businesses to save money on software by availing of SaaS (Software as a Service) web apps. Appmerica and Appclick both offer over 1,100 business tools ranging from accounting and CRM Web Apps, to project management and Office administration apps.
"The launch of Appmerica.com and Appclick.co.uk marks the start of the next exciting phase in our growth," notes Ferdi Roberts, CEO/founder of SaaS Markets. "We aim to be the number 1 destination globally for Small and Medium sized businesses to review, trial and buy Web Apps to help them run their business."
Madelyn Olack, Application Partner Manager at SaaS Markets noted, "We're adding new SaaS application partners daily, and are excited to bridge the gap between the application provider and end customer."
With the Software as a Service (SaaS) market experiencing explosive growth, SaaS Markets offers individual businesses a user-friendly portal that makes it easy to choose the SaaS tool that is right for your business needs. Simply visit the store and experience how effectively your business can run.
About SaaS Markets
SaaS Markets, based in San Jose, California and Dublin, Ireland, designs and delivers App Stores for the Software as a Service (SaaS) market. Through relationships with major Financial Institutions, Retail Brands, Technology Companies, Small Business Associations and leading Brands, SaaS Markets is bringing Software as a service to millions of small and medium sized businesses across the globe.
For more information:
Carrie Smith
Marketing Manager, SaaS Markets
www.saasmarkets.com
408-961-7516 or press@saasmarkets.com
###