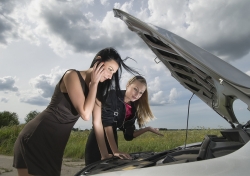 Costa Mesa, CA, February 27, 2012 --(
PR.com
)-- US Direct Protect announced Friday they will launch a new user friendly Vehicle Service Contract (formerly referred to as an
Auto Warranty
) website, March 23rd of 2012.
US Direct Protect is one of the main online providers of Vehicle Service Contracts and has Call Centers in Costa Mesa, CA, Yorba Linda, CA, Oceanside, CA and Sarasota, FL. US Direct Protect was invited on The Balancing Act, a Lifetime Cable TV Network last year to explain to their viewers the pros and cons of having your vehicle covered with a vehicle service contract (also known as an Extended
Vehicle Warranty
).
Mark Victor, acting floor manager for US Direct Protect refers to the new site as a resource for automobile Owners to quickly determine if they qualify for coverage and for what coverage they qualify for. Most Car Owners with under 200k miles and a vehicle 10 years or newer will qualify for some coverage. The new website will prepare them for the amount of protection they can receive and a ball park price of what the rates for the coverage will cost.
CarExtendedWarranty dot com was purchased at Sedo dot com and registered at GoDaddy by Stark Logic, an Oceanside web development corporation with offices in Oceanside. Stark Logic has developed and designed all of US Direct Protects websites. When asked about the plans for the new website Maria Cortez, lead designer at Stark Logic said, "We plan on creating the largest user friendly resource for Car Owners to locate coverage."
US Direct Protect uses licensed software to instantly show customers what coverage they qualify for. When an automobile owner enters their Year, Make and Model along with their zip code, US Direct Project's system brings up all the Vehicle Service Contract Administrators that can offer policies to that vehicle. A Vehicle Service Agent then goes over the customers' needs and driving habits as well as their budget to help determine the best policy for that particular customer.
US Direct Protect also purchased 30 other Automotive related websites at the auction and will have all of them listed on CarExtendedWarranty dot com. Each will focus on a different car manufacturer and will be updated with recall information and maintenance requirements.
US Direct Protect currently receives quote inquiries at www.usdirectprotect.com and will continue to receive Vehicle Service Contract quote inquiries on this website as well.
###