Skysoft Inc. Adopts OpenEMR
Skysoft Incorporated, an Orlando based enterprise level IT Services & Software Development Company has chosen OpenEMR as the desired platform for integration and development.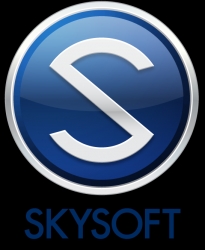 Orlando, FL, March 14, 2012 --(
PR.com
)-- OpenEMR is an ONC-ATB Ambulatory EHR 2011-2012 certified electronic health records and medical practice management application. The selection came after significant review of the OpenEMR architecture and the possibility of integration with a Skysoft developed Radiology Information System and advanced Diagnostic Reporting and Interpretation package.
In 2001,
Carlos E. Espada
, Founder & CEO of
Skysoft
, developed a web based Echocardiography and Carotid study reporting and interpretation system for Heart Lung Associates of America, PC. This system utilized the latest in AJAX technology at the time, and revolutionized interaction between technicians and data entry and manipulation.
"I remember when MySpace was king of the hill, suddenly someone had a better interface. Better really isn't the word for it, Facebook was amazing!" says Mr. Espada about "beautiful interfaces." "The medical community is seeing the peak of the iceberg right now with data collection and reporting tools. The focus has always been in accurate and meaningful data, our goal is to make it beautiful also."
Skysoft's strategic position with the OpenEMR platform is to integrate our advanced diagnostic tools, while at the same time "layering" a current prototype, which is currently under development. Skysoft is a private certified minority owned company in operation since 2001.
Contact
Skysoft Incorporated
Carlos E. Espada
407-992-7496
www.skysoftinc.com
733 W. Smith Street
Orlando, FL 32803

Contact