Ziptip Adds Tipping Expert to Advisory Board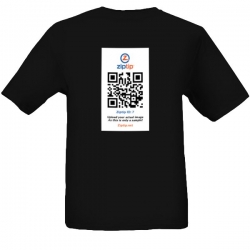 Boston, MA, March 15, 2012 --(
PR.com
)-- Ziptip, Inc., a mobile payments application designed specifically for the payment of tips and gratuities, announces the addition of Wm. Michael Lynn, Cornell University Burton M. Sack Professor in Food and Beverage Management, and the U.S.'s foremost tipping expert, to its Advisory Board.
Professor Lynn has studied the behavior of tipping for many years, and often writes about such behavior. Professor's Lynn's expertise will bring significant value to Ziptip. "I believe there is a need for the kind of direct consumer–to-worker, electronic payment of tips that Ziptip enables. Thus, I am happy to be a part of bringing Ziptip to service workers and consumers around the world."
Ziptip, Inc. was organized in 2011 to solve the many problems of both paying and receiving tips and gratuities. A Tipper's ability to tip is limited by cash on hand, awkwardness and social custom. With cash usage in decline, Tippers are increasingly frustrated. Tips paid by credit card also are problematic. Ziptip eliminates these constraints and allows Tippers to tip instantly just by scanning (with their phones) a Tippee's business card, T-shirt or other product displaying a Tippee's unique Medallion image, including one posted on Facebook. Ziptip's provisional patent was filed in March 2011, shortly after proof of concept, and its permanent patent was filed in March 2012.
Tippees sign up at Ziptip.net and Tippers use the free apps for iPhone and Android phones. The Ziptip service allows for instant and anonymous tipping and encourages only the good kind of tipping ("a gift meant to say 'thank you'").
Ziptip users link to their PayPal accounts, the most trusted payment platform provider in the world. Tippers and Tippees do not exchange any personal information, making Ziptip completely confidential, just like cash.
The Ziptip service is available in over 20 countries.
Ziptip has been awarded five accolades including Best Use of the Sencha Touch App Framework and Best Use Case/Best Market Potential (HP Cross Platform Challenge Award) at WIP Connector's Muther! of all Hackathons + DevCon 2011 (June 2011) and Best App, Silver Medal (Investors' Choice Award) and Best Use of the PayPal API (Sponsor's Choice Award) at the Android DevCamp in March 2011.
Contact Lois@Ziptip.net
Contact
Ziptip, Inc.
Lois Hamblet
401-207-9134
ziptip.net

Contact