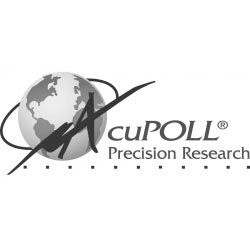 Cincinnati, OH, May 30, 2007 --(
PR.com
)-- The most advanced system for gauging consumer insight among Hispanic audiences launches today through a joint venture of sister market research firms Latin Pulse and AcuPOLL Research. The new U.S. Hispanic consumer testing service represents a major market research breakthrough as it offers the ability to reliably and quantitatively research among less acculturated Hispanic consumers online. The service is designed for marketers needing to test a few ideas quickly and at a lower overall cost, yet who demand the reliability and projectability that traditional focus groups cannot deliver.
Researching U.S. Hispanic consumers, especially those less-acculturated, quantitatively and cost effectively with projectable sample sizes has represented a major challenge for U.S. companies needing accurate consumer research data. According to Latin Pulse president Mario Quinones, most organizations instead tend to use focus groups which are erroneously viewed as less expensive than traditional quantitative testing and are inherently less accurate.
"Reaching and testing Hispanic consumers on the Internet has been a particular problem because of relatively low online incidence and difficulties of ensuring a representative sample," Quinones says. "However, we have created the right panel to ensure sufficient Hispanic online users, even among less acculturated Hispanics while continuing to use our unique computer controlled methodology. In addition, we use a sample of U.S. Hispanics that covers the entire U.S. and different levels of acculturation."
Jay Gronlund, Managing Director of Latin Pulse's U.S. Hispanic testing, adds that another advantage of the new Latin Pulse/AcuPOLL model for Internet testing among U.S. Hispanics is that a marketer can quickly receive reliable test results on select ideas which can then be projected against proven Latin Pulse norms. Research conducted by Latin Pulse in these consumers' countries of origin gives the company a deeper understanding of consumer beliefs, cultural identities, motivations and practices to help interpret U.S. results.
And, just like the company's central location testing method of collection, this new Latin Pulse/AcuPOLL service can quantitatively test concepts, advertising, and other marketing initiatives – including use of the eFactor emotional modeling that measures the emotional connection a consumer has to a given brand or advertisement.
About Latin Pulse
Latin Pulse is affiliated with AcuPOLL Research, Inc., and has been using its proprietary research technology for new product concepts, advertising copy and other marketing opportunities in Latin America and the U.S. Hispanic market since 2000. In addition to its unique methodology for collecting and assessing detailed diagnostic data, Latin Pulse is committed to developing long term partnerships with its clients, based on the strong marketing expertise of its management team. More information can be accessed via email at centralamerica@acupoll.com.
About AcuPOLL
With world headquarters in Cincinnati, Ohio, AcuPOLL Research, Inc., is a global brand building research agency that uses a patented system to provide companies with clear business recommendations based on a thorough analysis of customized data. AcuPOLL provides the fastest, most predictive, and most accurate research methodology. For 16 years, AcuPOLL has quantitatively tested over 35,000 new product ideas and 1,000 ads, giving it the most current database and one of the largest, in the marketing industry. AcuPOLL has predicted the success of new products, services, mail order catalog items, retail concepts, advertising, promotions, and business services as well as packaging. AcuPOLL is an internationally recognized company doing business in the United States, Asia, Europe, Mexico, and South America. More information can be accessed at www.acupoll.com or by calling 1.800.acupoll.
###
Business Contacts: Jay Gronlund
Vice President, U.S. Managing Director, Latin Pulse
jgronlund@acupoll.com
513.688.3026
George Brown
Managing Director, Sales & Marketing
gbrown@acupoll.com
513.688.3026
Media Contact: Rodger Roeser
Eisen Management Group
rroeser@eisenmanagementgroup.com
859.586.4302