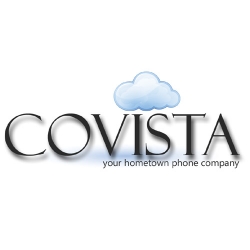 Chattanooga, TN, April 25, 2012 --(
PR.com
)--
Covista Communications
, a provider of cloud communications, switched and dedicated voice services, today announced an initiative with
Forerunner Telecom
(Forerunner), a leading full service Distributor of Voice/Data/Video IP & Converged Communication Solutions. Forerunner will now offer Select Choice as a cloud-based phone system for small and medium-sized businesses.
Covista has a thirty year tradition of providing no-nonsense, leading edge communications solutions. Now with Forerunner, the company intends to solidify its lead in meeting the needs of small and medium businesses with the launch of Select Choice, a full-featured, cloud-based PBX VoIP solution, aggressively priced to compete in the rapidly growing cloud solution PBX technology market.
Forerunner will combine Covista's Select Choice with its Adtran, Polycom and Professional Service expertise to insure carrier class support to the user and dealer network. Users of any technical ability will benefit from a plug-and-play approach that joins a feature-rich, high-end PBX with the convenience and cost savings of a cloud-based service. Key benefits include an auto attendant to answer calls, sophisticated message management, 24/7 call routing, voice-mail to email, music on-hold and business disaster recovery. Select Choice is everything you would expect from a big company phone system at a small business price.
Chris Caffera, VP Sales & Marketing at Forerunner stated, "With the advent of Cloud solutions, resellers need to be able to easily market a turn-key, cloud-based solution that offers great productivity at a low cost. Select Choice will enable new and existing VoIP customers the ability to stand out with this plug and play offering; giving users a 'Choice' to fulfill their communication requirements with CaaS in the new communication world."
The joint technology and marketing offering is intended to expand channels and provide dealers and their agents to move beyond the conventional with a preconfigured, cloud-based alternative. End users will also, of course, benefit from this easy deployment solution. With the world today being 24/7, staying connected and increasing productivity is key. This offering will leverage each company's channel program with the result of a strong market presence in the growing small to medium sized business sectors.
The aim of the offering is to create a turnkey, cloud-based solution for VARs who will be able to purchase all of their telecommunications needs from a single source—all with the knowledge that it will work as expected and confident that they have a single point of contact for support. Kevin Nicholas, Covista VP, Sales & Business Development, calls this program a sure-fire hit because of the feature rich, office phone solution; VARs are able to leverage their business of selling cloud-based service all over the US and generate residual commissions that are connected to high revenue per sale.
About Covista Communications, Inc.
Covista Communications, Inc. (Nasdaq: CVST.PK) is a leading provider of cloud communications, switched and dedicated voice services. Its portfolio of residential and B2B solutions includes affordable Internet phone services ("VoIP" or Voice over IP), hosted communications and traditional phone services. Covista is uniquely positioned: a real phone company providing everything cloud. Nearly thirty years old, the Company has built its reputation by offering best-price, best technology products and services, backed by a commitment to real-human customer support. Covista services residential customers, small to medium sized businesses, and distributed enterprise organizations.
Contact: Jackie Barry
423 648-9700 x 9760
jbarry@covista.com
About Forerunner Telecom
Forerunner Telecom specializes in the distribution and sales of Voice/Data/Video IP and Converged Communication Solutions to a network of Value Added Resellers (VAR's) and Enterprise businesses nationally. Forerunner leverages strategic relationships with industry leaders, such as Adtran, Allworx, NEC & Polycom. By adding tactical support peripherals from AVST, 2N Telecom, Atras, SIP Print, Trisys and its Hosted Service, Covista, Forerunner is superior in supporting its customers as a Value Added Distributor. These products, coupled with strong Professional Service capabilities insure Forerunner customers effectively meet their evolving business and technology needs.
Contact: Chris Caffera
866-637-4006
Chris.caffera@frtinc.com