WheelsNeedDeals.com Offering Additional 10% Discount Promo Code to Its Next 50 Twitter Followers
WheelsNeedDeals.com, the Long Island daily deal site for all things car care related, is giving an additional 10% discount promo code to its next 50 Twitter followers who tweet about WheelsNeedDeals.com between the dates of May 10 – 24.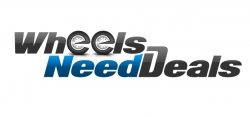 Plainview, NY, May 10, 2012 --(
PR.com
)-- WheelsNeedDeals.com is Long Island's daily deal site for all things car care related, offering group discounts on products and services needed to maintain every car. Merchants participating and offering group discounts on WheelsNeedDeals.com are currently located on Long Island, New York, or nationally through online merchant services.
*Deals in additional regions throughout the United States will be added in the coming months.
From May 10th through May 24th, the next 50 followers @WheelsNeedDeals on Twitter who tweet about WheelsNeedDeals.com will receive a 10% discount promotional code to use on their next car maintenance purchase at WheelsNeedDeals.com. This 10% discount promotional code may be used on top of the already discounted group deals being offered on the site.
@WheelsNeedDeals next 50 Twitter followers will be tracked by WheelsNeedDeals.com staff, and all 50 10% discount promo codes will be issued via direct message on Twitter to the company's next 50 Twitter followers who sign up between May 10 -24 and tweet about the automotive daily deal site.
WheelsNeedDeals.com offers group discounts on everything required to properly maintain a car. Deals are offered on: car washes, oil changes, state car inspections, tire rotation, auto body work and repairs, car parts replacement, aftermarket automotive accessories, defensive driving courses and driving school among other products and services offered at discounted prices on WheelsNeedDeals.com.
The site also offers the "Car Care Tip of the Week" on its blog.
Follow WheelsNeedDeals.com on Twitter
@WheelsNeedDeals
and on Facebook at
facebook.com/wheelsneeddeals
. The Twitter promotion runs for two weeks, beginning on May 10th and ending May 24th.
Three Current Deals being offered at
www.WheelsNeedDeals.com
:
- 86% savings off of a one-year punch card of auto services: 3 oil changes, 2 tire rotations, break inspection, A/C diagnostic, two flat tire repairs ($189.00 value for $29.00). This deal is good at 7 Long Island and Queens, New York Midas locations: West Hempstead, Commack, Floral Park, Bay Shore, Seaford, Patchogue and Syosset (deal ends on 5/24/12).
- 64% savings off of two keyfinder key chains at $9.00. This deal is offered online and nationwide (deal ends 5/11/12).
- 70% off of car detailing: $45.00 for interior detailing, $69.00 for exterior detailing or $109.00 for interior/exterior detailing (deal ends 5/18/12).
Contact
Wheels Need Deals LLC
Allison Kugel
516-942-0264
www.WheelsNeedDeals.com
Allison Dawn PR
www.AllisonDawnPR.com
allisondawnpr@aol.com

Contact