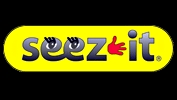 New York, NY, May 14, 2012 --(
PR.com
)-- Entrepreneur introduces all new handbag organizer system that is the first of its kind. Addicks Enterprises LLC is bringing its Seez-it Labels that are designed to help women find a particular item in their purse in a small amount of time. The labels are sold in a kit that helps keep handbags and diaper bags organized.
According to Cynthia Strauss, developer of Seez-it labels, "This is a new product that has never been done before to organize bags." Strauss developed the concept while she was undergoing chemo for cancer and could not remember where she put things in her purse.
Seez-it labels attach to the interior of a handbag to help organize the bag. They help keep purses neat and organized so that it is never necessary to dump out the contents to find keys or other items. The unique Seez-it labels will keep women from the need to dig in their purses to find an important item.
Seez-it label kits are sold for both handbags and diaper bags. Kits contain fabric fastener labels that are interchangeable and are labeled with the names of common handbag items, such as keys, receipts, make-up, change, and other categories. The diaper bag kit has labels related to a baby, such as bottle, wipes, bib, and more. The kits are five and one-half by four and one-half inches in size. Individual labels are two inches long and one-half an inch high. Labels are made in a special low profile Velcro like material with adhesive backing and are made in the USA.
Future plans for Addicks Enterprises include an LED mini flashlight specifically designed for the inside of bag.
Addicks Enterprises LLC won 1st place in the 2012 Queens Economic Development Council business plan contest for innovative new products. Addicks LLC is approved as a NYC Minority/Women owned business. Cynthia is a member of the National Association of Professional Women.
Look for Addicks Enterprises at the National Stationery Show, Javits Center, NYC, May 20-23, 2012, Booth 1485.