Get Creative to Get Ahead with Personal Trainer Marketing Strategies for Success
Offering a 28-day blueprint for personal training marketing and business success, a new website and program helps personal trainers get ahead in a tough economy. The program offers the latest creative personal trainer marketing tips.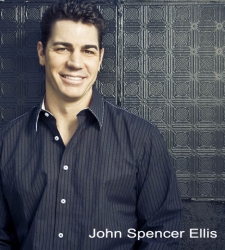 Rancho Santa Margarita, CA, August 09, 2012 --(
PR.com
)-- When you get creative with personal trainer marketing strategies, you can get ahead in the industry regardless of what the economy or your competition is doing. A brand-new website at http://www.personal-trainer-marketing.info/ offers the latest personal training marketing strategies and techniques in a unique 28-day program.
The proven program for personal trainers is called Fitness Fortunes, a step-by-step fitness marketing blueprint that teaches personal trainers how to get more clients, make more money and build their business with a variety of effective and simple personal trainer marketing tips and secrets.
"If you are frustrated with trying to get more personal training clients, learning online marketing tactics, making social media profitable or creating your own brand, this program will help you hone your business trainer business and marketing techniques for widespread industry success," said John Spencer Ellis, creator of Fitness Fortunes and founder of John Spencer Ellis Enterprises, a fitness and personal development solutions company. "While there is nothing wrong with traditional personal trainer marketing techniques, this personal trainer 28-day blueprint steps it up a notch and helps you take your training business to the next level."
The ultimate collection of fitness business and marketing training videos for personal trainers, Fitness Fortunes costs just $1 for the first month. Personal trainers can sign up at http://www.personal-trainer-marketing.info/. The Fitness Fortunes personal trainer marketing program focuses on personal branding, social media, video marketing, sales techniques and more.
"If you would like to earn more while working less, this unique personal training business program will teach you all the tips and tools that I've used throughout my 20-year career in the fitness industry," Ellis added. "Getting creative to get ahead in a challenging economy can be fun and rewarding as your build the business and clientele of your dreams with personal trainer marketing strategies and techniques."
About John Spencer Ellis Enterprises
John Spencer Ellis Enterprises is a solutions provider for fitness and coaching professionals around the world, providing education, turn-key business programs, coaching and resources for new and advanced fitness and coaching professionals. For more information about John Spencer Ellis Enterprises or the personal training marketing and business program, please visit
http://www.personal-trainer-marketing.info/
Contact
John Spencer Ellis Fitness & Personal Development
John Spencer Ellis
949-589-9166
http://www.johnspencerellis.com

Contact