John Spencer Ellis Enterprises Celebrates 20 Years of Fitness and Personal Development Solutions and Success
John Spencer Ellis Enterprises, a leading global fitness and personal development solutions company, will achieve 20 years in business this month. The wellness company offers a variety of education, training and coaching programs.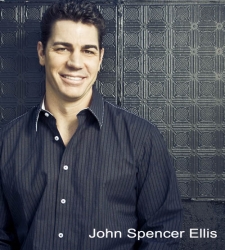 Rancho Santa Margarita, CA, June 06, 2012 --(
PR.com
)-- When he celebrated his 12th birthday with his first gym membership, John Spencer Ellis knew that he had found his calling in the world of health and wellness. This month, he celebrates another special date – the 20th anniversary of John Spencer Ellis Enterprises, his leading national fitness and personal development solutions company, which he launched in June 1992.
John Spencer Ellis Enterprises offers a variety of programs and products for personal trainers, fitness pros and coaches as well as a blog on fitness and personal development topics at http://www.johnspencerellis.com, a Facebook group where he answers fitness-related questions at https://www.facebook.com/pages/Dr-John-Spencer-Ellis/107579605490 as well as free training videos and more.
"Falling in love with fitness was instantaneous for me," said Ellis. "Even though I was only 12 years old, I instantly recognized the power of good health. I started my first business in a 400-square-foot studio, which I also lived in, and am incredibly proud of how this business has grown and touched and changed lives over the past 20 years."
Each week, more than one million people enjoy a fitness or wellness program created by Ellis. John Spencer Ellis Enterprises and its programs and products have been featured on ABC, CBS, NBC, Oprah Radio, BBC, Bravo, Business Week, ESPN, Cosmopolitan and Muscle & Fitness, among others. The John Spencer Ellis Enterprises website at http://johnspencerellis.com/ also features success stories, products, training and information on developing a successful fitness business.
"I really look forward to the next 20 years, to working with people from ages 12 to 112, and to sharing the power of health, wellness, fitness and personal development with even more people across the globe," Ellis added. "When you look and feel better, you live better, so all of this is truly about quality of life, which is always worth celebrating."
About John Spencer Ellis Enterprises
John Spencer Ellis Enterprises is a solutions provider for fitness and coaching professionals around the world, providing education, turn-key business programs, coaching and resources for new and advanced fitness and coaching professionals. For more information about John Spencer Ellis Enterprises, please visit
http://johnspencerellis.com/
Contact
John Spencer Ellis Fitness & Personal Development
John Spencer Ellis
949-589-9166
http://www.johnspencerellis.com

Contact