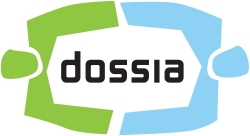 Cambridge, MA, May 21, 2012 --(
PR.com
)-- Dossia, a leading health management system provider, today announced collaboration with leading stress/work-life expert Stephanie Marston, MFT, to offer 30 Days to Sanity™, an effective solution to help individuals reduce stress and improve the quality of their lives, work and relationships, to Dossia users. The 30 Days to Sanity™ solution helps people to effectively cope with the competing demands in their complicated, stress-filled lives. 30 Days to Sanity™ will now be available to Dossia users through the Marketplace in the Dossia Health Manager.
The capabilities that the 30 Days to Sanity™ solution now provides to Dossia users include:
· An interactive online program that provides strategies on how to reduce stress, increase productivity and make time for what truly matters
· Guided meditations and relaxations
· Parenting Center, offering parents resources and support
· Stress management content
· An online journal that allows users to track their progress
· A forum where users can connect with a community of other people who share similar goals, challenges and solutions
· A variety of other valuable resources
"Stress reduction is one of the key drivers in leading a happy, healthful life, and to helping individuals and families feel more empowered in managing their healthcare-related issues and challenges," said Dossia CEO Mike Critelli. "Dossia is very pleased to be working with 30 Days to Sanity™ to bring these necessary resources to Dossia users."
Stephanie Marston, MFT, the creator of 30 Days to Sanity™, has assisted Fortune 500 companies, global corporations, women's and health-care organizations and professional associations in reducing employee stress, increasing productivity and creating a culture of satisfaction in the workplace. Additionally, she is one of the most sought-after experts in the country. Stephanie has conducted national and international seminars for more than 50,000 employees, corporate executives and women.
The Dossia Health Management System was launched in the summer of 2011, which included an extensive ecosystem of health applications for purchase in the Dossia Marketplace. The applications available in the Marketplace include a wide variety of services, ranging from stress reduction to health finance management. Dossia is dedicated to providing users with best in class solutions to help them manage their lives.
About Dossia
Dossia is a non-profit organization consisting of several large U.S. employers who have united under a common vision: to empower their employees to make smarter more informed decisions about their healthcare. Through Dossia, they will leverage their combined influence to break down barriers to health information, which will help drive consumer-initiated change. The Dossia Founders group includes AT&T, Applied Materials, BP America, Cardinal Health, Intel, NantWorks, Pitney Bowes, sanofi-aventis, Vanguard Health Systems and Walmart. For more information, visit www.dossia.org.
About 30 Days to Sanity™
30 Days to Sanity™ the Emotional Well-Being Company is a media-based intervention company dedicated to using revolutionary technology to significantly improve peoples' physical health and emotional well-being. Freedom from stress, anxiety, and depression – is the linchpin to individuals practicing healthy behavior. The result is reduced health related expenses and enhanced personal and organizational performance. 30 Days is currently being used by a number of Fortune 500 companies, healthcare organizations and government agencies with favorable business and health outcomes. 30 Days was founded by best selling author, and nationally recognized stress/work-life expert, Stephanie Marston, MFT. Ms. Marston has appeared frequently on shows such as; The Oprah Show, The Today Show, The Early Show and CNN Headline News. She is a licensed psychotherapist with decades of experience in stress management, depression, anxiety, and work-life issues. Ms. Marston is one of the most sought-after stress/well-being and productivity experts in the country.