MRG Document Technologies Partners with The Stonehill Group to Offer Cost Effective Closing and Post-Closing Solutions for Mortgage Lenders Nationwide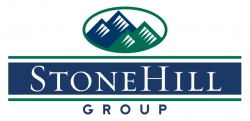 Atlanta, GA, May 17, 2012 --(
PR.com
)--
The StoneHill Group
, a nationwide provider of
quality control audits
, fulfillment, due diligence and
FHA insuring
solutions for mortgage originators, announced a strategic alliance with
MRG Document Technologies
(MRG), a leading provider of
mortgage document preparation
software and
mortgage compliance technology
and expertise that maximize profits and reduce costs for mortgage bankers. This alliance has, and will continue to, add value to clients of The StoneHill Group through the use of MRG's CompliancePlus solution.
"Mortgage companies, Credit Unions and Banks will benefit from this partnership because the management teams share a passion for quality in the services provided," said David Green, president of The StoneHill Group. "Our management and staff have direct experience in the origination, underwriting, closing, post-closing, sales, and administration of file assets. It's a win-win across the board for mortgage loan originators. MRG will deliver accurate, compliant document packages and complete the legal reviews required by state law in TX. StoneHill will do the heavy lifting of reviewing the files and delivery to investors and the GSE's."
The StoneHill Group takes every measure to insure compliance, understanding that being SSAE 16 certified is extremely important to banks, credit unions and independent mortgage companies. It is definitely a positive variable cost alternative.
MRG's CompliancePlus represents a robust solution to the escalating demands of the regulatory environment ensuring compliance control integrated with the document preparation process. "By incorporating MRG's CompliancePlus into services offered by The StoneHill Group, the lender benefits from MRG's compliance coverage and an integrated defense of the content and compliance calculations," said Mike Riddle, Managing Partner.
Regulatory reform is underway led by the efforts of the Consumer Financial Protection Bureau, and the rules for real estate financing are changing. Lenders that use a service provider which is tightly integrated with a nationally recognized compliance provider for their QC, fulfillment and due diligence requirements are provided safeguards against mistakes and borrower or investor recourse. The partnership of The StoneHill Group and MRG Document Technologies brings confidence and competence to the mortgage banking community.
About MRG Document Technologies
For over 30 years, Dallas-based MRG Document Technologies (MRG) has provided to the mortgage industry at large an exceptional blend of compliance and cutting edge mortgage technology products and services that go beyond the norm for best of breed in the document compliance space throughout the United States. For more information about MRG, the leader and cut above in compliance and technology visit www.mrgdocs.com.
About The StoneHill Group
The StoneHill Group, Inc. was founded by David Green in 1996 and provides nationwide mortgage outsource services that include quality assurance, due diligence, FHA insuring and fulfillment. The company is headquartered in Atlanta, Georgia. For more information, visit www.stonehillgroup.com.
Contact
The StoneHill Group
Peter Fugaro
336-402-0330
www.stonehillgroup.com
Michael Hammond JD, CMT
President
NexLevel Advisors LLC
734-335-7330 (for MRG Document Technologies)
www.nexleveladvisors.com

Contact